1 dead in South LA commercial building fire
LOS ANGELES - A deadly commercial building fire was under investigation in South Los Angeles Wednesday morning. 
The fire broke out near the intersection of Imperial Highway and Main Street around 1 a.m. Los Angeles city firefighters said the fire was well-involved when they arrived at the scene. 
Crews were able to knock down the flames at the one-story building in 40 minutes. During an initial search, firefighters found a man inside the building. He was pronounced dead at the scene. 
Fire officials said the building appeared to be a business that sold mattresses and also fixed cars. The fire also spread to an auto body shop and was damaged due to the strength of the flames.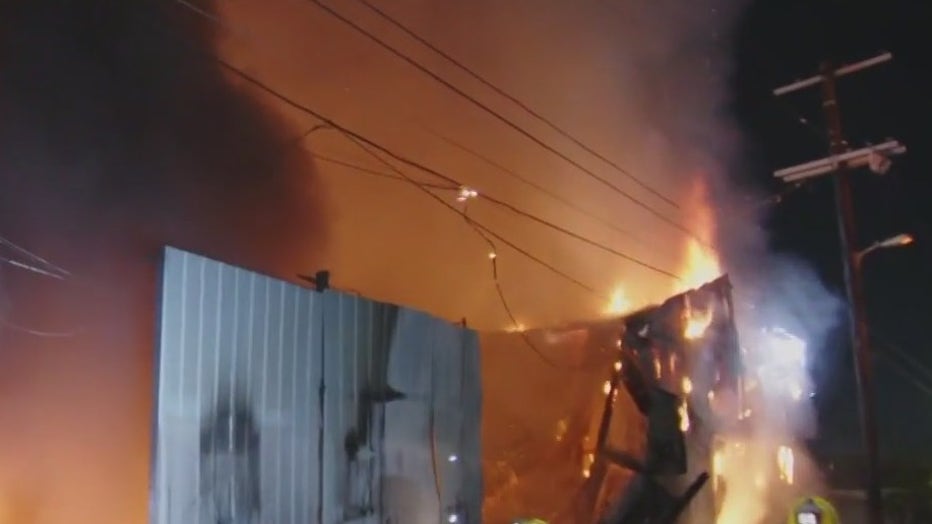 Video from the scene shows vehicles were charred by the blaze.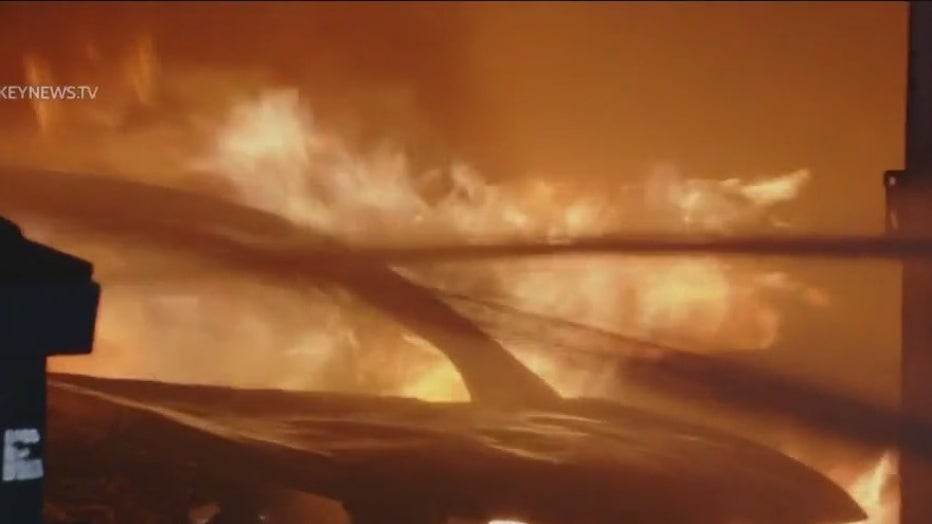 Arson investigators with the LAFD and Los Angeles Police Department were at the scene.