Lakers free agency: Keep track of who's in and who's out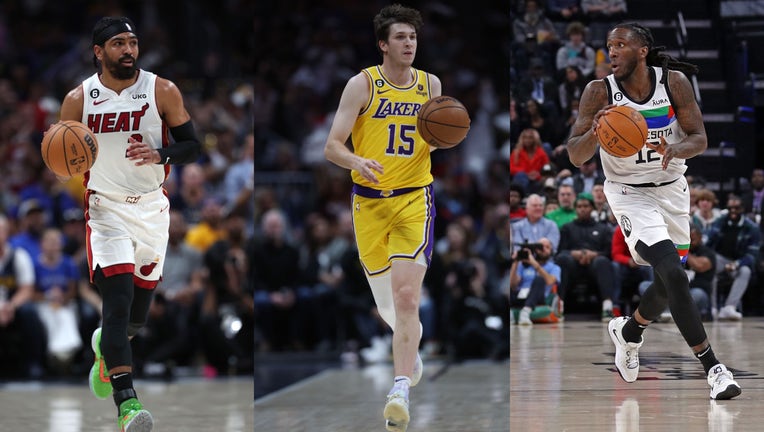 article
LOS ANGELES - Free agency in the National Basketball Association started Friday and it's already been busy with big trades, lucrative contracts, and trade requests across the league. The Los Angeles Lakers hit the ground running and wasted no time making moves on a quest to win the franchise's 18th championship. 
Teams are looking to dethrone the defending NBA champs in Mile High City and after Bradley Beal signed with the Phoenix Suns, other teams are looking to add the necessary pieces to win the Larry O'Brien trophy next summer. 
The Lakers ended the 2022-23 season being swept by the Denver Nuggets in the Western Conference Finals. Considering how their season began, many would still consider it a successful season after they were able to turn things around.
While LeBron James has yet to announce whether he plans to retire or not following a cryptic post-game interview after being swept, it's safe to assume he's staying put. The superstar is set to turn 39 in December and with that, the Lakers are looking to win now.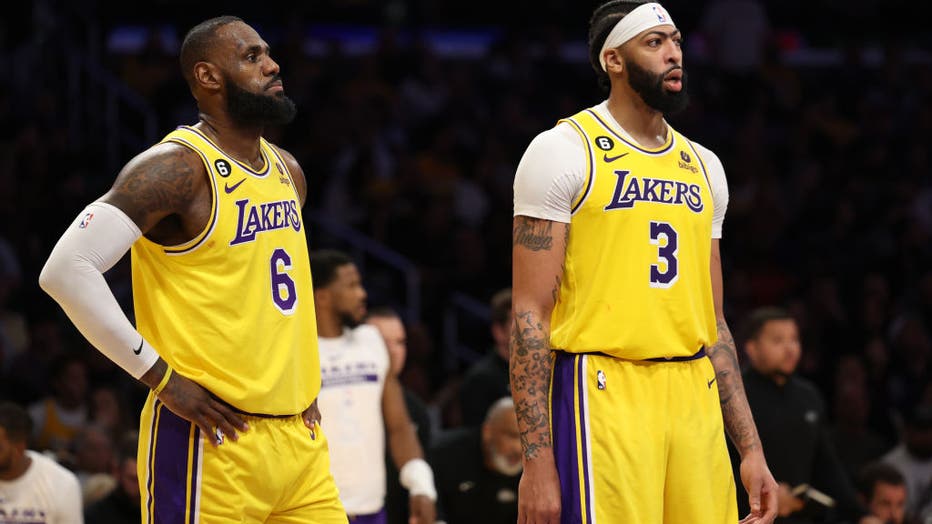 RELATED: 
Here's a look at what the Lakers have been cooking up this offseason.
Who's in
Austin Reaves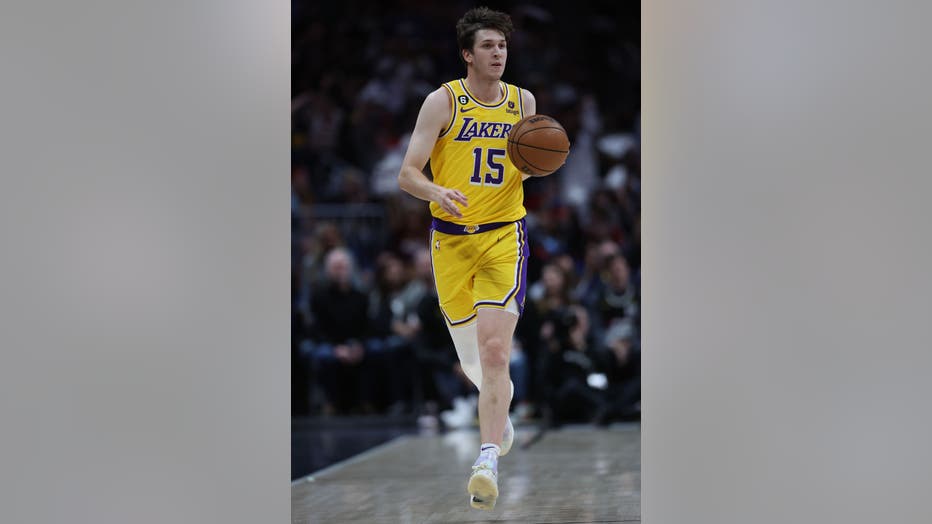 Austin Reaves #15 of the Los Angeles Lakers. (Photo by Matthew Stockman/Getty Images) (Getty Images)
The fan-favorite will return to the Purple and Gold after signing a four-year deal worth $56 million. 
RELATED: Austin Reaves to stay with Lakers, reports say
D'Angelo Russell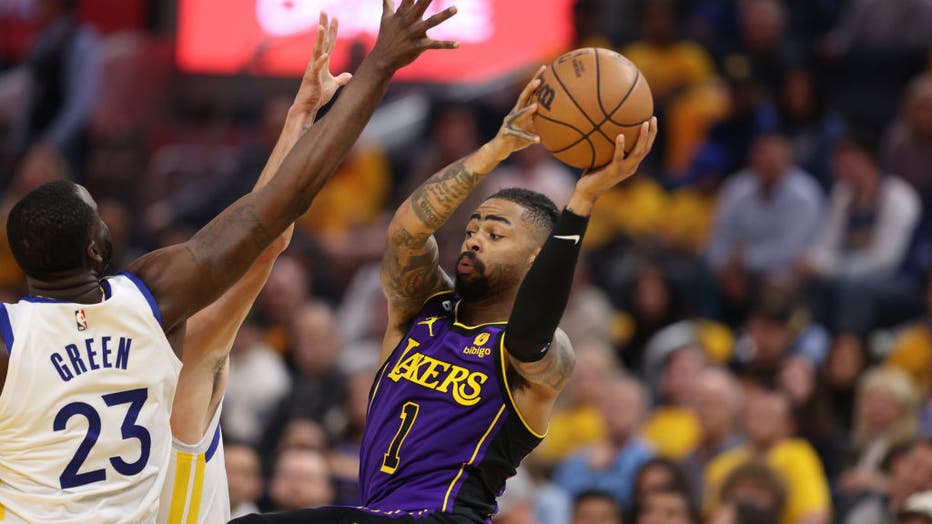 D'Angelo Russell #1 of the Los Angeles Lakers. (Photo by Ezra Shaw/Getty Images)
Some in Laker Nation were critical of Russell's performance in the playoffs, but the Lakers saw enough of his potential and liked what he brought to the table. He returns on a 2-year contract worth $37 million. 
Rui Hachimura
Hachimura has been a seamless fit since he was traded from the Wizards last season, so bringing him back was a no-brainer for the Lakers' front office. He returns a three-year deal worth $51 million.
Jarred Vanderbilt
Vanderbilt has proven himself as a vital role player. With that, the Lakers opted to guarantee his contract. 
Taurean Prince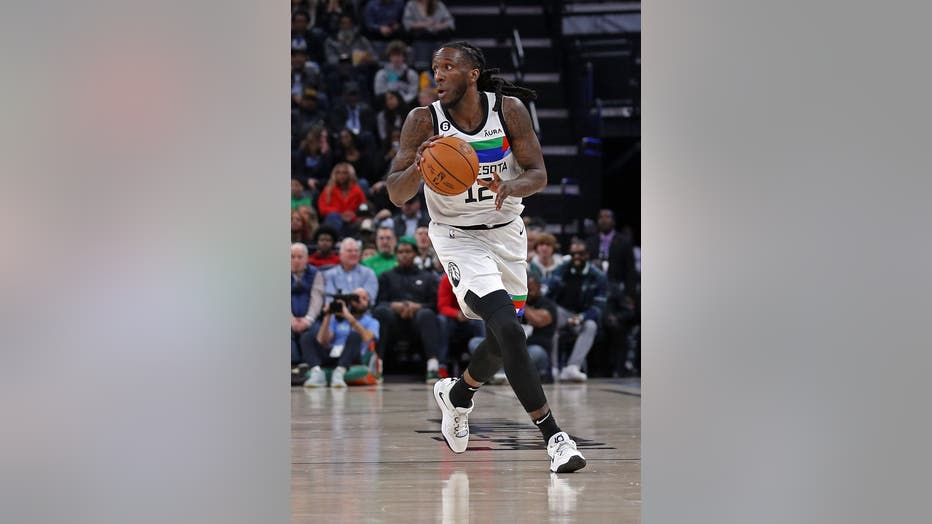 Taurean Prince. (Photo by Justin Ford/Getty Images)
Prince joins the Lakers on a one-year deal worth $4.5 million. The forward is a consistent three-point shooter and is another veteran to help LeBron and AD down the stretch.
Gabe Vincent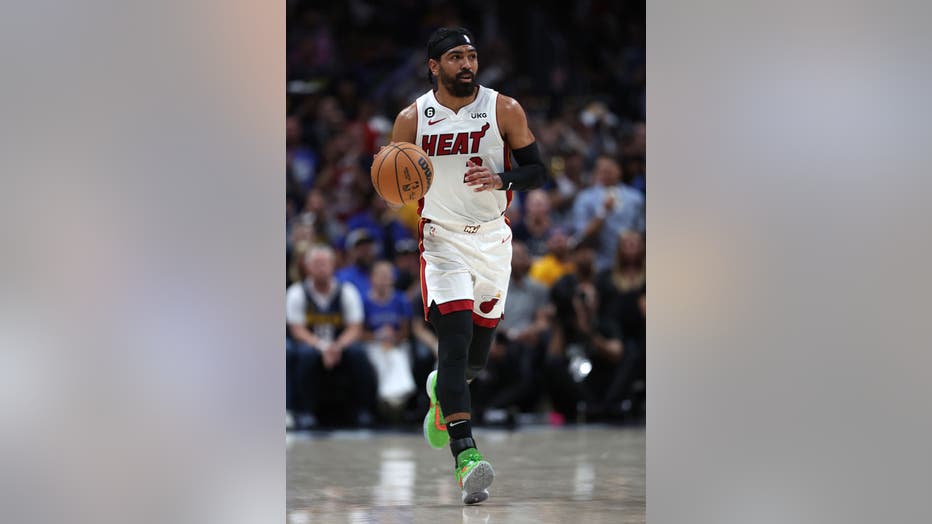 Gabe Vincent #2 of the Miami Heat. (Photo by Matthew Stockman/Getty Images)
Vincent was phenomenal in the playoffs for the Miami Heat. He's switching coasts and adding a reliable guard with playoff experience is a huge win. 
Cameron Reddish
The 23-year-old is still finding his groove in the league and is bursting with talent. He signed a two-year minimum deal. 
Jaxon Hayes
Hayes is one of the more athletic centers that was available n the free agency market.  The 23-year-old stands at 6-foot-11 with a 7'3" wingspan, adding even more size and youth to the Lakers, and giving Coach Ham even more creativity with his rotations.
In addition, Jalen Hood-Schifino and Maxwell Lewis became Lakers on draft night.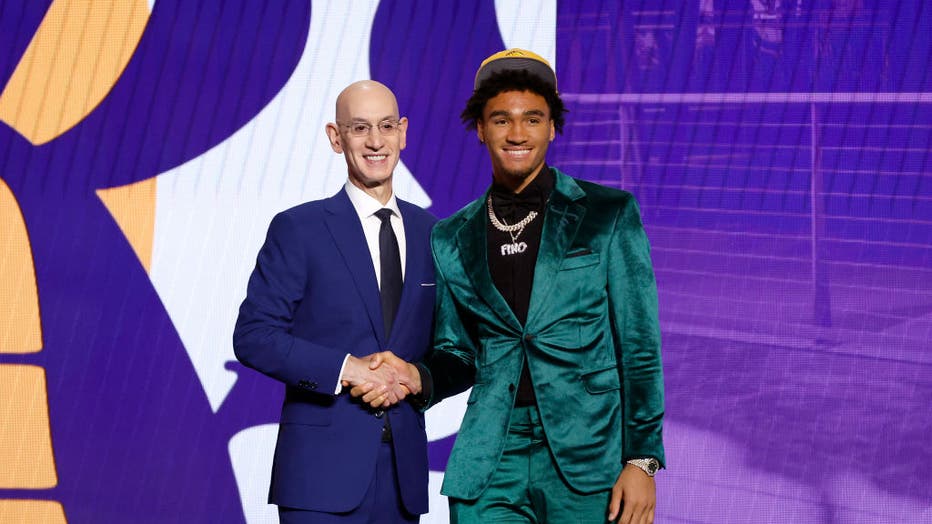 Jalen Hood-Schifino (R) poses with NBA commissioner Adam Silver (L) after being drafted 17th overall pick by the Los Angeles Lakers during the first round of the 2023 NBA Draft. (Photo by Sarah Stier/Getty Images) (Getty Images)
Who's out
Dennis Schroder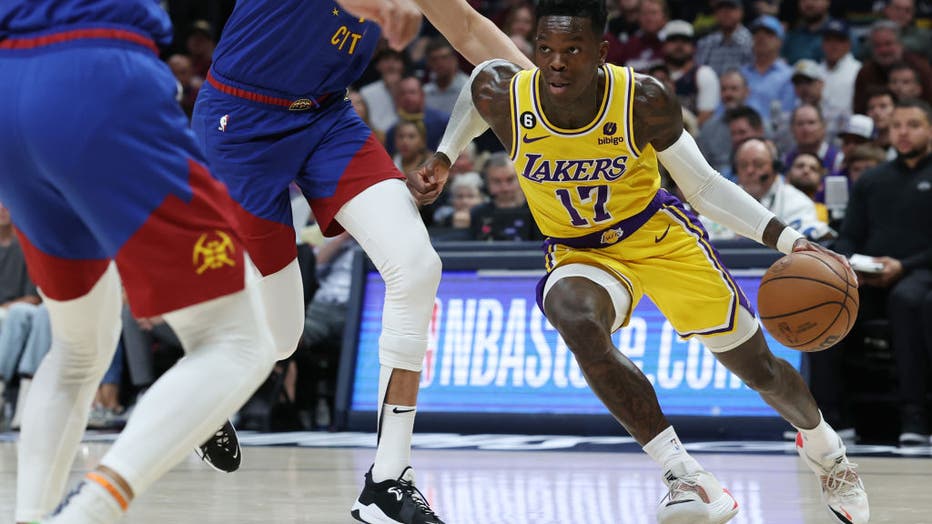 Dennis Schroder. (Photo by Matthew Stockman/Getty Images)
After his second stint with the Lakers, Schroder is moving on and signed a two-year deal with Toronto, reportedly worth $26 million. 
Mo Bamba
On July 5, Mo Bamba signed a one-year deal with the Sixers.
Malik Beasley
He simply was not the right fit and fell out of the Lakers rotation during the playoffs. He wasn't a free agent for long and agreed to a one-year deal with the Milwaukee Bucks.
Lonnie Walker
Walker had the game of his life and was hailed a playoff hero in Game 4 in the Western Conference semifinals against Golden State. He joins a growing list of NBA players switching conferences and agreed to a one-year deal with the Brooklyn Nets.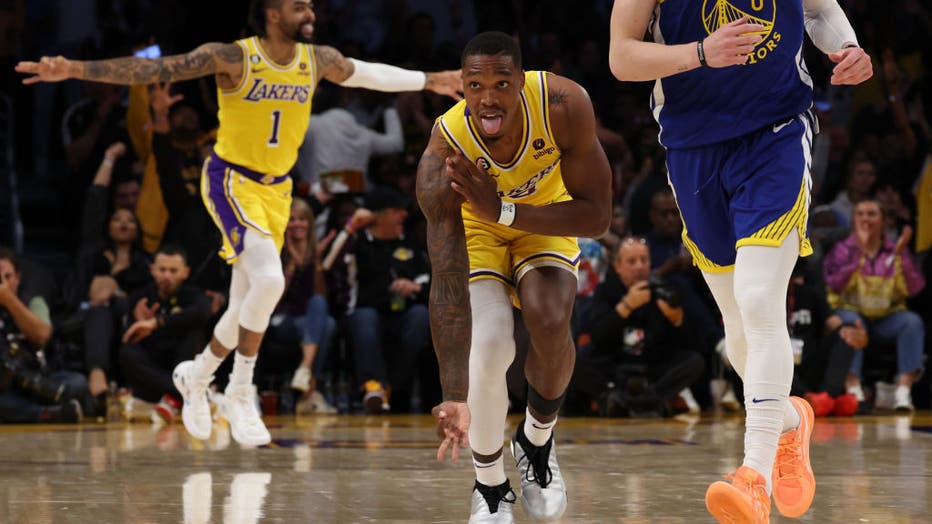 Lonnie Walker. (Photo by Harry How/Getty Images)
It's clear the Lakers will continue to build around its stars LeBron James and Anthony Davis. Under the restrictions in the league's new collective bargaining agreement, they are seemingly uninterested in signing a third star.