El Segundo Little League all-stars head to the U.S. championship game on Saturday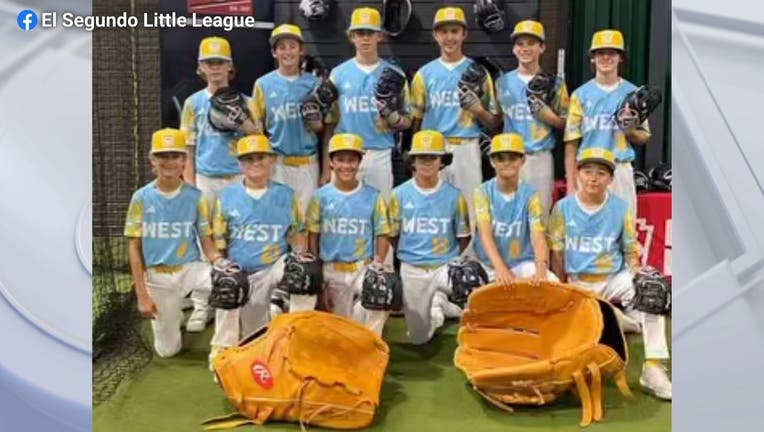 article
EL SEGUNDO, Calif. - El Segundo's all-star Little League team was preparing for Saturday's U.S. championship game of the Little League World Series in South Williamsport, Pennsylvania. There they will face the Needville, Texas Little League team in a rematch. 
Needville knocked El Segundo into the elimination bracket after their 3-1 game on Monday.
But after a comeback with three winning games in three days, El Segundo qualified for Saturday's championship game.
Needville won 14 consecutive games in order to advance to the championships.
El Segundo is 18-2 in five tournaments, which includes their loss to Needville. Their other loss was to the all-star team from Sherman Oaks in the opening game of the championship series in the Southern California State Tournament, where they lost 4-3. 
El Segundo then won the rematch 3-2 late that same day.
PREVIOUS COVERAGE:
This will be the first time since 1994 that a Los Angeles County team has played in the U.S. championship game. Back in 1994, the all-star team from Northridge won the Little League championship with a team that included future University of Southern California and NFL quarterback Matt Cassel.
Los Angeles County teams have won the Little League World Series three times in total; The all-star team from Granada Hills National Little League won in 1963 and the teams from Long Beach Little League won in 1992 and 1993.
The winner of Saturday's game will move on to the international championship and compete against teams from Taoyuan, Taiwan and Willemstad, Curacao in a world championship game taking place on Sunday, August 27. The losers of both the U.S. and international championship games will play in the third-place game, also taking place on Sunday.
City News Service contributed to this report.