El Segundo loses 3-1 to a Texas team in Little League World Series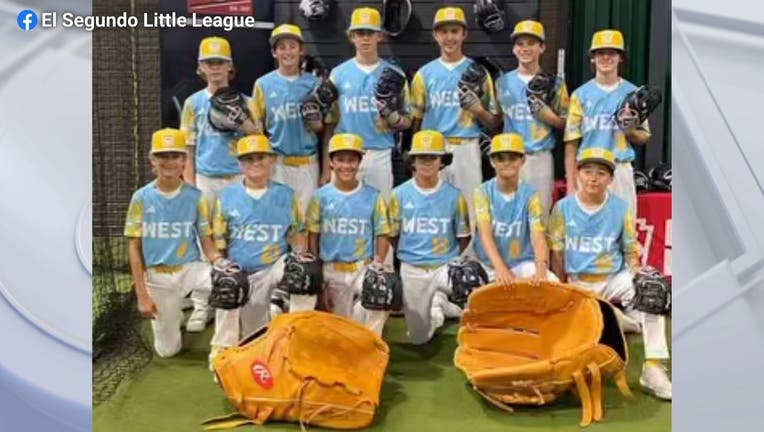 article
EL SEGUNDO, Calif. - The all-star team from El Segundo was relegated to the elimination bracket of the Little League World Series with a 3-1 loss Monday to its counterpart from the Needville (Texas) Little League in South Williamsport, Pennsylvania.
El Segundo, the West Region champion, will face the all-star team from the Smithfield (Rhode Island) Little League, the Metro Region champion, at 4 p.m. PT on Tuesday in the 20-team, modified double-elimination tournament.
Needville, the Southwest Region champion, will face the all-star team from the Northeast Seattle Little League, the Northwest Region champion, Wednesday, with the winner advancing to Saturday's U.S. Championship game.
El Segundo will need to win Tuesday, Wednesday and Thursday to reach the U.S. Championship game.
Monday, El Segundo was limited to four hits against Needville, including Louis Lappe's first-inning home run.
SUGGESTED: El Segundo beats Ohio in Little League World Series opening round
El Segundo had the tying run on first base with two outs in the bottom of the sixth and final inning after Colby Lee and Brody Brooks were hit by pitches by reliever Easton Ondruch, but Lappe grounded out to end the game.
Needville combined four singles, three with two outs, for two runs in the top of the first.
D.J. Jablonski added a solo homer in the fourth at Howard J. Lamade Stadium.
Jablonski was credited with the victory, allowing four hits and one run in 5 1/3 innings, striking out five and walking one. Easton pitched two-thirds of an inning for the save.
Declan McRoberts, the El Segundo starter, was charged with the loss, allowing two runs and four hits in three innings, striking out two.
The loss ended a five-game winning streak for El Segundo, which is 15- 2 in five tournaments this summer. It lost to the all-star team from the Sherman Oaks Little League, 4-3, in the opening game of the championship series of the Southern California State Tournament July 31, then won the rematch, 3-2, later that day.
Monday's victory extended Needville's winning streak to 13 games and improved its record to 19-1 in five tournaments.
Needville lost to the all-star team from the Hallettsville Little League in its second game in the Texas East Section 4 tournament 4-3, then defeated the all-star team from the Sweeny Little League, 6-2, and Hallettsville, 19-0, in a game called after three innings because of the run rule, which requires the manager of a team a trailing by at least 15 runs through three innings to concede the victory to the opponent, and 1-0.
Needville is city of 3,089 people, according to the 2020 census, about 40 miles southwest of downtown Houston.