Olympic & Bundy Podcast: 'The Angel of Skid Row,' a cop's story of working in L.A.'s Skid Row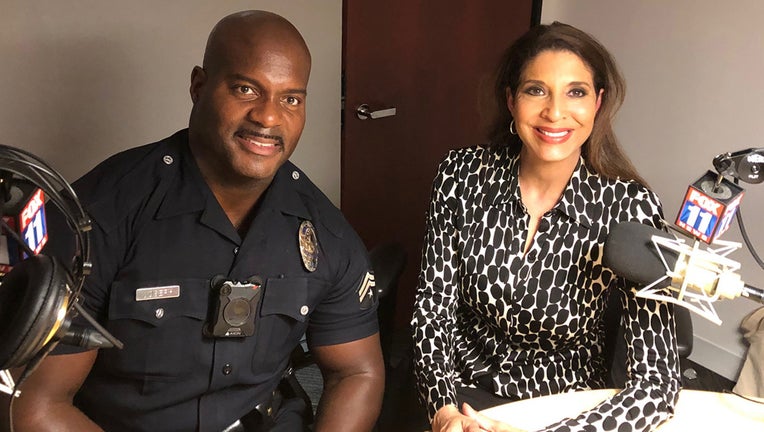 article
LOS ANGELES, Calif. (FOX 11) - LAPD Officer Deon Joseph not along works amongst the homeless, he's been called their "guardian angel."
Listen to this podcast episode wherever you get your podcasts.
Joseph has worked downtown LA's Skid Row area for 21 years and has dedicated his life to being a "champion for the homeless." He shares his story on this episode of the Olympic & Bundy Podcast with Christine Devine. He also brought along a friend. Colleen Granderson was once homeless and now works side by side with Joseph and the LAPD.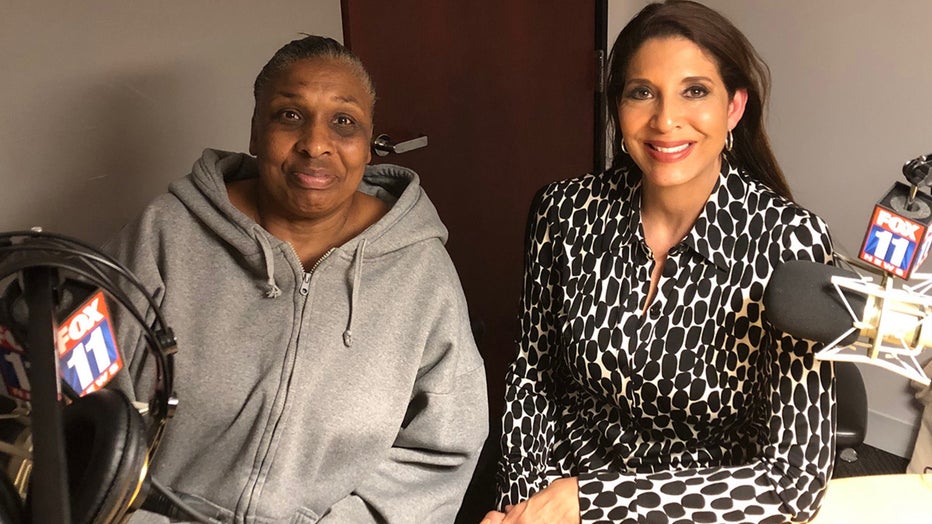 New 2019 numbers show LA City's homeless population has grown by 16%. Skid Row is one of the nation's worst areas for homelessness.
It's a neighborhood of tent cities alongside service organizations, and rescue mission and shelters. Joseph is a Senior Lead Officer. He says his team has helped 100 homeless people to get off the streets.
He's also critical of current policy on LA's homeless crisis that has in his words left officers with "their hands tied."
Joseph recently released his memoir, "Stepping Across The Line, A Skid Row Cop's Story."
Podcast Producer: Oscar Flores
Theme Music: DJ Reaper
STAY CONNECTED
Christine on Facebook: https://www.facebook.com/ChristineDevineTVNewsAnchor
Christine on Twitter: https://twitter.com/DevineNews
Olympic & Bundy Facebook: https://www.facebook.com/olympicandbundy
Olympic & Bundy Twitter: https://twitter.com/OlympicAndBundy
Olympic & Bundy Instagram: https://www.instagram.com/olympicandbundy