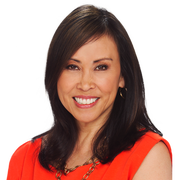 Susan Hirasuna is a proud hometown girl. She was born in Encino, raised in Simi Valley and graduated from the University of Southern California. For more than two decades, she anchored the weekend news and reported for Fox 11. Susan's work has been recognized by the Los Angeles Emmy awards, the Golden Mikes and New England Emmy awards. In 2012, she traveled to Japan on a fellowship to report on recovery and rebuilding efforts, a year after the great quake and tsunami. As an anchor, she's handled extended coverage of the Route 91 shooting in Las Vegas, the death of Princess Diana and too many wildfires and police pursuits to count. Susan is a longtime member of the Asian American Journalists Association and served on the LA board for years. Currently, she is still active with the chapter as an advisory board member.
The latest from Susan Hirasuna
A popular barbecue spot in Orange County tells FOX 11 they are in danger of getting evicted by its landlord.
After Cosby was released from prison due to a legal technicality, supporters of sexual assault survivors and women who say they survived Cosby are speaking out.
Grammy award-winning singer Macy Gray says the US needs a new flag and that the current one now represents divisiveness and hate. She spoke exclusively with FOX 11's Susan Hirasuna.
Jesus Morales has been handing out cash to hard working street vendors in the Los Angeles area.
Meet World Harvest founder Glen Curado, who is the mastermind behind a new kind of food bank here in Los Angeles.
Crews removed 35.7 tons of solid waste from Echo Park Lake since the park was closed in March when the city cleared out a large homeless encampment.
10th grade student Daniela Gaeta was getting ready for her Zoom English class when a suspect, avoiding the police, pulled into the driveway.
A month after a mass shooting in the City of Orange left four dead, the sole survivor has finally left the hospital. 
Thursday marks 29 years since four LAPD officers were exonerated for the beating of Rodney King.