UFC fighter Tony Ferguson arrested for DUI in Los Angeles
LOS ANGELES - UFC veteran Tony Ferguson was arrested early Sunday for DUI after he allegedly crashed his truck into parked cars in Hollywood, according to police.
Officers with the Los Angeles Police Department responded to a rollover crash around 1:45 a.m. in the 1400 block of N. Wilcox Avenue. Police said the driver, later identified as Ferguson, struck two parked cars that were unoccupied. No one was injured.
Ferguson initially refused to take a breath analyzer test, police said. He was booked on suspicion of DUI at the LAPD's Hollywood station, with bail set at $30,000, according to Officer Norma Eisenman of the LAPD's Media Relations Division.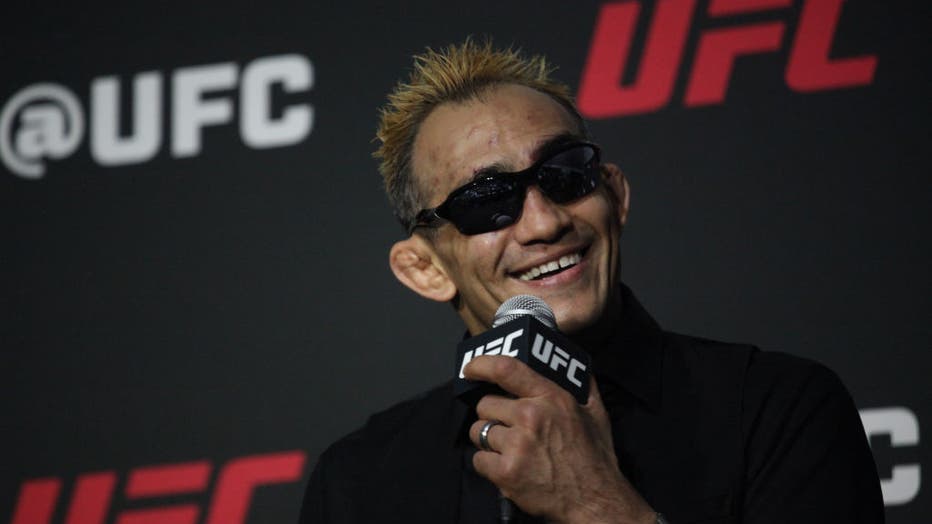 Tony Ferguson speaks to the media following their UFC 279 loss on September 9, 2022, at the T-Mobile Arena in Las Vegas, NV. (Photo by Amy Kaplan/Icon Sportswire via Getty Images)
Ferguson was released at 12:12 p.m. on his own recognizance, according to the Los Angeles County Sheriff's Department's Inmate Information Center. He has a June 1 court date in Los Angeles Municipal Court.
Ferguson is a former lightweight interim champion. Since 2011, he has fought exclusively in UFC and has been one of the top 155-pound fighters over the past decade, according to ESPN. He fights out of Ventura and is currently on a five-fight skid. 
City News Service contributed to this report.