Two sisters half a world apart share their story about the massive Beirut explosion
LOS ANGELES - Events halfway around the world landed squarely on the doorstep of 39-year-old Dina Salem of Los Angeles. This mom was on her computer when she got the word; a massive explosion had rocked Beirut, the city in which she was raised. Frantically, instinctively she called her loved ones back home to check on them. She breathed a huge sigh of relief-- everyone was safe.
RELATED: Beirut blast: Massive explosion shakes Lebanon's capital
One of the people she called first was her sister 44-year-old Bushra Fathallah, an attorney and mother, who lives just two miles from the explosion site. On FaceTime, at our request, Dina called Bushra again. Her sister described in vivid detail the pandemonium as the explosion hit.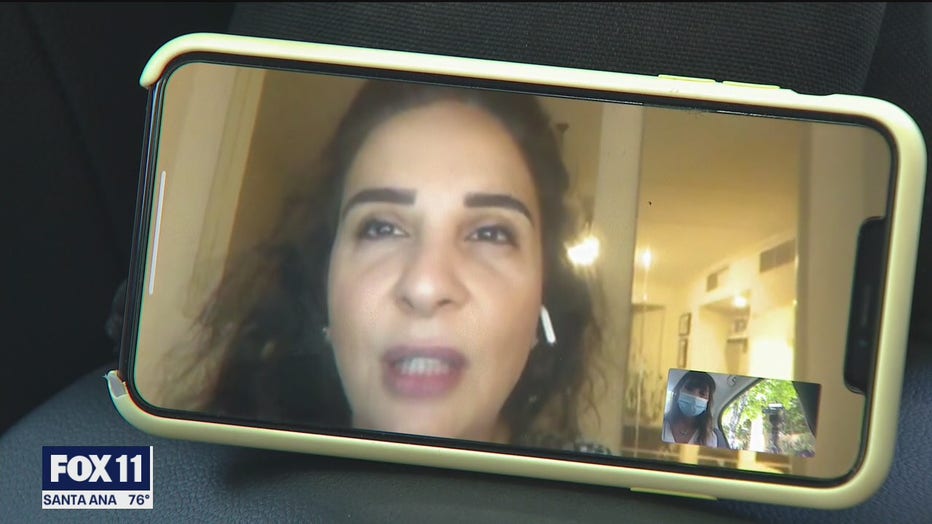 Fathallah said, "It was like a nuclear Hiroshima. Nobody was able to understand what the hell was going on. Was it an earthquake or a new war?"
War is familiar to residents of Beirut. These sisters lived through the civil war and have not forgotten it. Lately, the dangerous enemy has taken on a new form; economic upheaval and COVID-19. The Lebanese people have been left reeling by this string of events. With the latest explosion, all the ugliness came crashing back; the danger, the chaos, the fear.
RELATED: Video captures moment of massive Beirut explosion as bride poses for photographs
Sometimes Fathallah says she throws her hands in the air and asks 'Why us?' and then she pleads, "please God we need help." 
The two sisters, one in LA, one in Beirut asked everyone to pray for Lebanon and the Lebanese people.
Get breaking news alerts in the FOX 11 News app. Download for iOS or Android.