TikTok star Cooper Noriega dead at 19, TMZ reports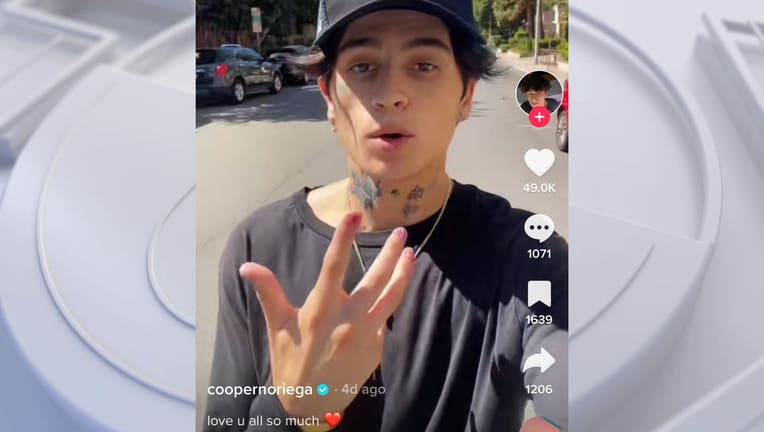 article
TikTok star Cooper Noriega has died at the age of 19.
According to Los Angeles County's coroner's office, Noriega was pronounced dead in the 500 block of North First Street in Burbank. According to a report from TMZ, the teen social media star was found unconscious in a mall parking lot in Burbank. Paramedics arrived at the scene but could not revive Noriega, TMZ reports.
Foul play is not suspected in the social media star's death, TMZ reports.
Noriega had a massive following on social media, racking up about 1.8 million followers on TikTok. 
The cause of the teen's death has not been released as of Friday evening.