Ten injured in Inglewood multi-vehicle crash involving school bus
INGLEWOOD, Calif. - Ten people were injured after a school bus carrying dozens of children was involved in a multi-vehicle crash in Inglewood Wednesday morning.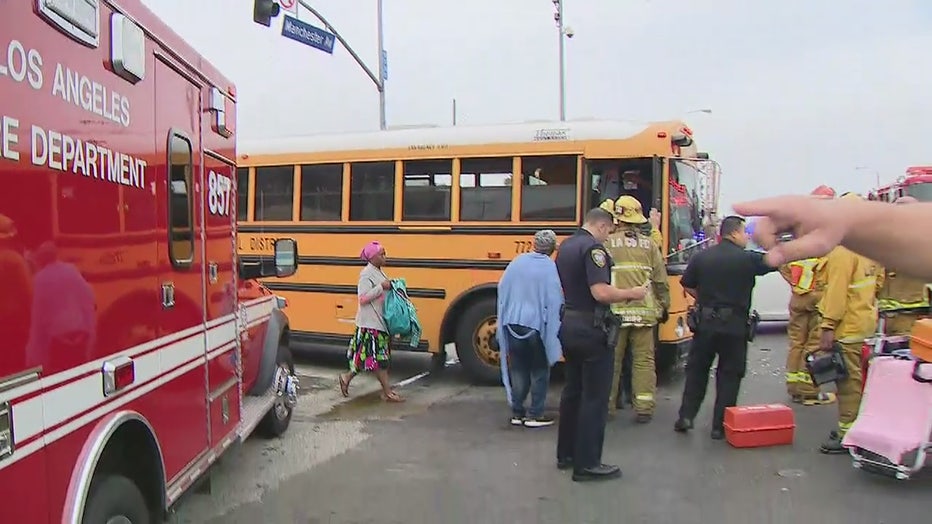 Firefighters were seen evacuating a confirmed 56 kids from the Los Angeles Unified School District bus on the intersection of Van Ness and Manchester avenues around 7:30 a.m. Distraught parents were also seen rushing to the accident. 
The kids ranged from ages 8 to 10 years old and were all evaluated individually by firefighters.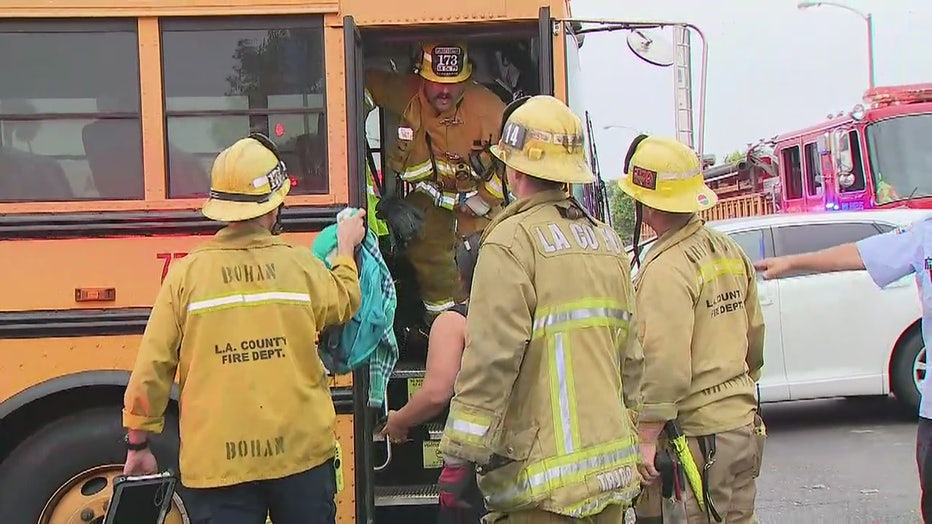 The crash garnered a large response from the Los Angeles Police Department, the Los Angeles County Fire Department, and the Los Angeles Fire Department. 
A gray Chrysler PT Cruiser and a white Toyota were also involved in the crash. 
Nine children and a male driver were taken to a hospital by paramedics with minor injuries, officials said.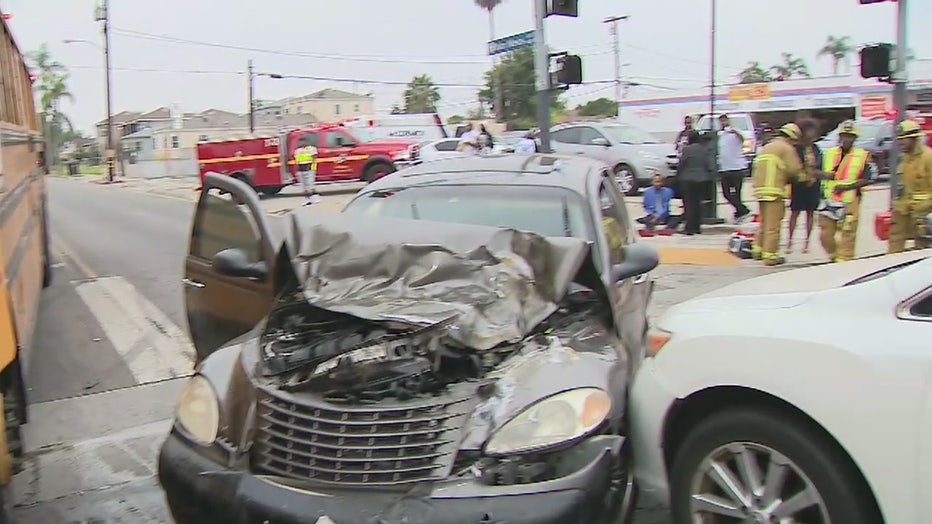 The intersection was expected to be closed for hours while authorities worked to conduct an investigation. 
This is a breaking news story. Check back for updates.