Suspect at large in Boyle Heights officer-involved shooting
LOS ANGELES - An officer suffered minor injuries during an officer-involved shooting with a suspect in Boyle Heights Tuesday night. 
An officer-needs-help call went out when Los Angeles Police Department officers attempted to stop a pedestrian, described as a Hispanic man, in the area of First and Gless streets around 10 p.m. and gunfire erupted, according to authorities.
The suspect ran away from police following the shooting sparking an intense manhunt. It's unknown if the suspect was hit by gunfire.
A perimeter was set up in the area from First to Fourth streets and Utah to Pecan streets. K-9 units and SWAT officers assisted with the suspect search. The search was called off by 3:30 a.m. Wednesday, LAPD said.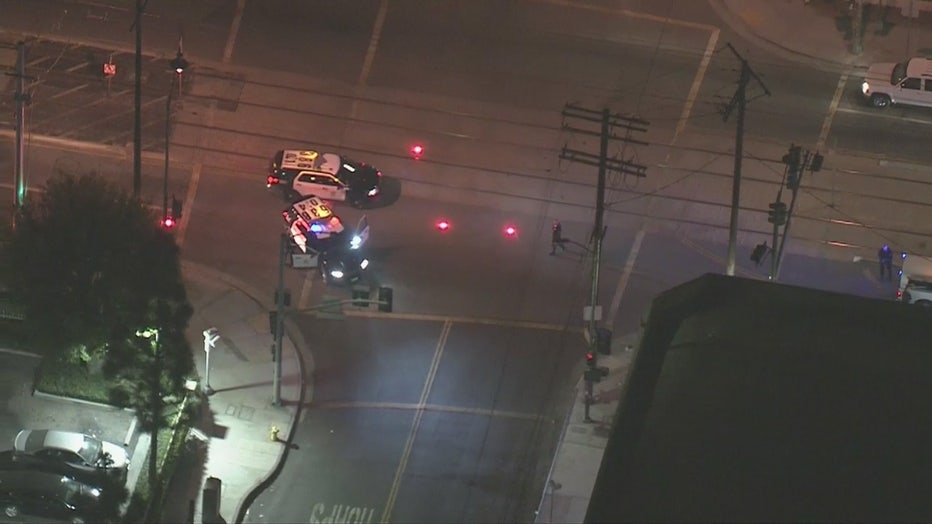 LAPD says an officer suffered minor injuries in the incident but not from gunfire.
Police did not release addition information. The investigation is ongoing.