Kitten season: spcaLA pet adoption centers plead for adopters, fosters amid influx in kittens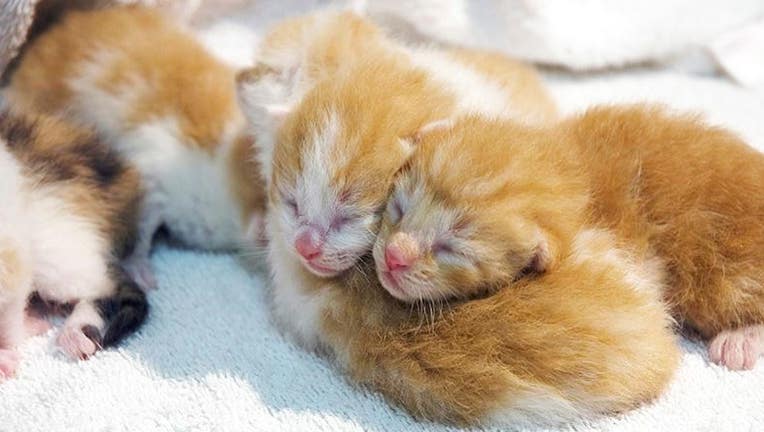 article
LOS ANGELES - Some little kitties need your help.
The Society for the Prevention of Cruelty to Animals Los Angeles (spcaLA) is asking for the community's help amid an influx of kittens during kitten season. 
In just the last two weeks alone, spcaLA said it has received 118 kittens, 46 of them arriving in a two-day period. 
"Right now, it's a race to get them checked by medical and into foster homes, since the majority of the new arrivals are too young or underweight for adoption," said Madeline Bernstein, spcaLA president. "It's challenging, but we know we can handle it with help from the community."
If you can't adopt or foster a kitten, donations and supplies are also welcome. Donations are needed to fund veterinary care and medicines, while foster supplies are also needed, including kitten wet/dry food, litter, small beds, and carriers.
Those interested in fostering can visit spcaLA.com/kittenshower for more information.
"If you're thinking about expanding your family by four paws, now is a good time. Soon, we will have so many cats and kittens to choose from, you'll definitely find your friend - or friends - for life," said Bernstein.
Pet adoption centers in Hawthorne and Long Beach are open Wednesday-Sunday, 11am-3pm. 
For directions and to view adoptable pets, visit spcaLA.com. For more information or to schedule an interview, please contact Ana Bustilloz at (323) 334-4471 or by email at abustilloz@spcaLA.com.