SoCal, state health officials call for 'pause' of J&J COVID-19 vaccine distribution
LOS ANGELES - Health officials across Southern California announced on Tuesday they will "pause" the use of the Johnson & Johnson vaccine until further notice after federal health officials made the recommendation to do so following reports the vaccine causes adverse reactions. 
RELATED: US recommends 'pause' on Johnson & Johnson COVID-19 vaccine to investigate rare clotting reports
Federal officials launched an investigation as to whether the J&J causes blood clots.
There have been six cases of women between the ages of 18 and 48 that reported having blood clots and low platelet counts 6 to 13 days after getting the J&J vaccine. In addition, health officials confirmed one death. 
Dr. Michael Hirt with the Center for Integrative Medicine joined the FOX 11 News at Noon to explain the seriousness of the potential side effects, saying it impacts women more than men. 
"Women are a bit more prone to getting blood clots than men when we see this in patients who have been vaccinated with COVID infections, it's about 3 to 1, women men so there is a psychological difference there," Dr. Hirt explained."However, it's young women mostly under the age of 60. It's uncommon, less than one in a million chance…but of course for those six women, those six families, a devastating consequence to what was supposed to be preventing something bad from happening."
Watch the full interview below: 
The vaccine was approved for emergency use for adults aged 18 and older on February 27 and the US began disturbing the single-dose vaccine on March 1. 
In a study that spanned three continents, one dose was said to be 85% protective against the most severe COVID-19 illness. 
Vaccination sites in other states, such as Colorado and Georgia, stopped offering the vaccine last week. 
RELATED: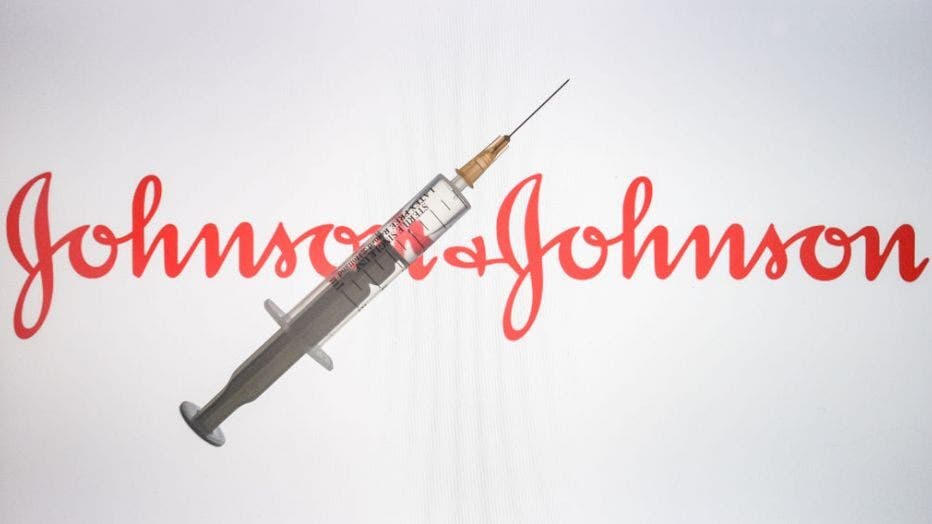 STATE OF CALIFORNIA
On Tuesday, California health officials directed its 58 counties and other provides to halt the use of the J&J vaccine as recommended by federal officials.
The California Department of Public Health issued the following statement on the morning of April 13:
"Today, the CDC and FDA have recommended a temporary pause in the use of the Johnson & Johnson COVID-19 vaccine out of an abundance of caution. Of over 6.8 million doses administered nationally, there have been six reported cases of a rare and severe type of blood clot with symptoms occurring 6 to 13 days after vaccination.
California is following the FDA and CDC's recommendation and has directed health care providers to pause the use of the Johnson & Johnson vaccine until we receive further direction from health and safety experts. Additionally, the state will convene the Western States Scientific Safety Review Workgroup to review the information provided by the federal government on this issue. As the federal government has said, we do not expect a significant impact to our vaccination allocations. In California, less than 4% of our vaccine allocation this week is the Johnson & Johnson vaccine."
RELATED: California orders pause of J&J vaccine on US recommendation
Gov. Newsom said the following on social media on Tuesday morning:
"Out of an abundance of caution, CA will follow the CDC& FDA & temporarily pause use of J&J. J&J is just 4% of CA's supply from the feds right now. 
Vaccines are still overwhelmingly safe.
We're vaccinating 3+ million people a week and are still on track to reopen 6/15."
 
CITY OF LOS ANGELES 
The City of LA said it will stop offering the J&J vaccine at all of its sites and that they will continue to honor Tuesday's vaccine appointments with another vaccine.
The pause will affect 3,000 scheduled vaccination appointments on Tuesday, city officials said. 
Those who were scheduled to get the J&J vaccine at the city's mobile sites will now receive the first dose of the Pfizer vaccine. 
This week, Los Angeles received nearly 60,000 doses of the Moderna vaccine and 56,000 doses of Pfizer. 
"All COVID-19 vaccines are helping to stop the spread of the virus. We continue to encourage eligible Angelenos to get vaccinated so we can end the pandemic as soon as possible," said LA Mayor Eric Garcetti. 
CITY OF LONG BEACH
The City of Long Beach Health and Human Services said it's complying with federal recommendations "after a rare and severe type of blood clot called cerebral venous sinus thrombosis (CVST) following vaccine administration."
The City will halt the use of the J&J vaccine effective immediately.
Long Beach health officials said appointments at the Long Beach Convention Center will not be impacted. In addition, those who had vaccine appointment at its mobile clinics will be contacted and will be offered the Pfizer of Moderna vaccine, which so far, have not been associated with CVST. 
The city's health officials also said those who received the single-dose vaccine less than one month ago should contact a healthcare provider if they have experienced the following symptoms:
Severe headaches

Abdominal pain

Leg pain

Shortness of breath   
LOS ANGELES COUNTY
Los Angeles County issued a press release and stated they will pause the use of the J&J vaccine "out of an abundance of caution," by federal health officials. 
The county is set to contact patients who were set to receive the vaccine about rescheduling appointments and making new appointments to get the Pfizer of Moderna vaccine. 
RIVERSIDE COUNTY
Riverside County also said it will follow the guidelines set by the Centers for and put a pause to J&J distribution due to guidelines set by the Centers for Disease Control and Prevention and the US Food and Drug Administration. The county was set to open a new clinic at Alessandro High School in Hemet, which was set to offer the J&J vaccine, as well as a few mobile sites. Now, the high school site will offer the Pfizer vaccine, county health officials said. 
SAN BERNARDINO COUNTY
Health officials in San Bernardino County also announced they will stop offering the vaccine until further notice.
The county recently released a PSA featuring San Bernardino High School alumnus Alexander Mattinson who is currently a running back for the Minnesota Vikings encouraging community members to get vaccinated. 
VENTURA COUNTY
Ventura County health officials said the J&J vaccine will be held until further notice. The mobile sites that were offering the J&J vaccine will now offer the Pfizer vaccine.
Officials say they have no reports of serious adverse reactions but will halt distributing the vaccine until they receive more guidance from the California Department of Public Health and the CDC. 
RELATED: FOX 11's Vaccine Finder: Everything you need to know about booking your vaccine appointment
Get your top stories delivered daily! Sign up for FOX 11's Fast 5 newsletter. And, get breaking news alerts in the FOX 11 News app. Download for iOS or Android.