Search underway for 2 missing kids, ages 2 and 6, and their mom last seen in Palmdale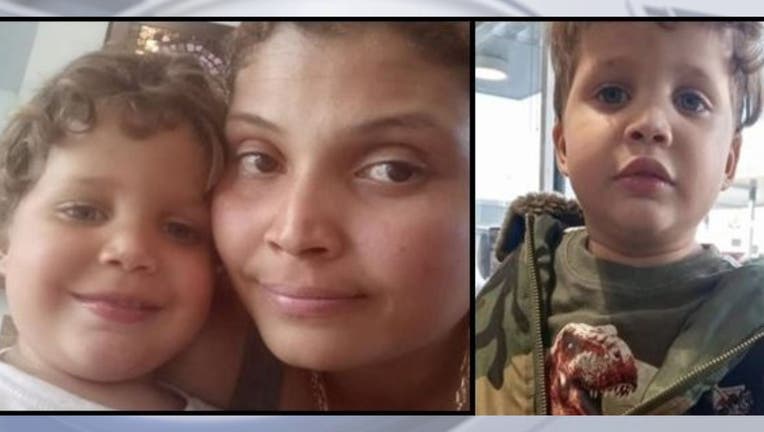 article
LOS ANGELES COUNTY, Calif. (CNS) - Authorities requested the public's help Friday to find a 31-year-old woman and her two young sons last seen in Palmdale.
According to the Los Angeles County Sheriff's Department, Los Angeles resident Sindy Lopez Marcela and her two boys were last seen Aug. 18 around 10:30 a.m. in the 37500 block of Morning Circle, near Acorde Avenue.
Deputies described Marcela as Hispanic, 5 feet, 5 inches tall and 130 pounds, with brown hair and brown eyes. She has a burn mark on her left hand and was last seen wearing a white shirt, gray leggings and black shoes.
The boys were identified as 6-year-old Angel David Lopez, 6, and Simon Vicente Carreno, 2.
Angel was described as 4 feet tall, 41 pounds, with short black hair and brown eyes. He was last seen wearing a red hat, black shirt and black shorts. Simon was described as 2 feet, 5 inches tall and 30 pounds, with curly blond hair and blue eyes. He has a red birthmark behind his left ear. He was last seen wearing a blue hat, red shirt, gray shorts and Spiderman shoes.
Anyone with information regarding Marcela's whereabouts was urged to contact the Palmdale Sheriff's Station at 661-272-2400. Tipsters who prefer to remain anonymous can call Crime Stoppers at 800-222-8477.