Santa Paula police searching for driver in January hit-and-run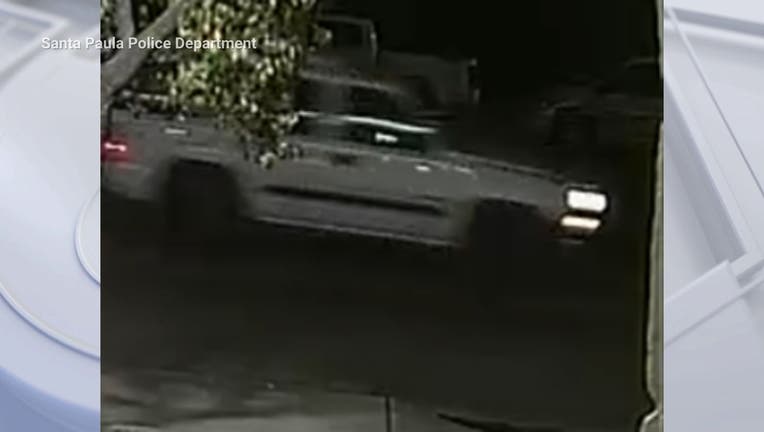 article
SANTA PAULA, Calif. - Police in Santa Paula asked for the public's help Wednesday to find the driver of a car they said left a pedestrian with serious injuries after hitting them in an intersection last month and fleeing the scene.
The alleged hit-and-run happened back on Jan. 24 around 11:05 p.m. at the intersection of Harvard Boulevard and Palm Avenue, according to the Santa Paula Police Department. 
Officials said a white Chevrolet Tahoe, seemingly an older model, hit a pedestrian near the intersection. The car drove away eastbound down Harvard.
SUGGESTED: Elderly driver dies after crashing car into parked cars, tree in Long Beach
According to police the Tahoe is white with tinted windows, black rims and black door trim along the passenger side. 
Anyone with information or anyone who may have seen the crash or the car were asked to call detectives at 805-525-4474 ext. 237