Rottweiler, husky impounded after killing several goats, injuring many more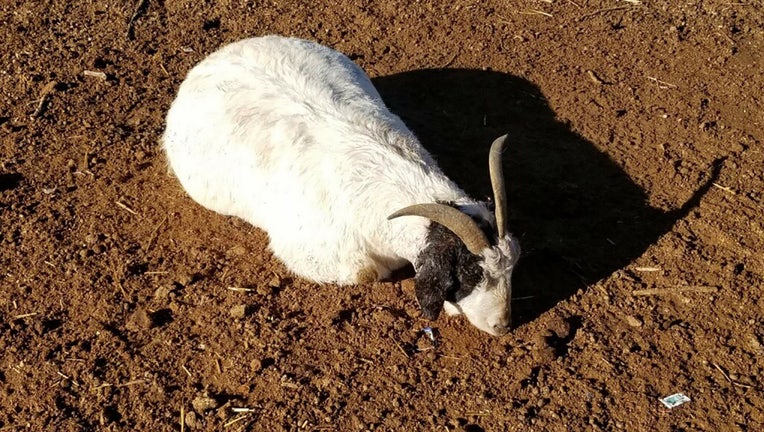 article
MEAD VALLEY, Calif. - A husky and rottweiler have been impounded after a vicious attack in Mead Valley over the weekend that left numerous goats dead and injured.
Nine goats were killed in the dog attack that occurred at about 10 a.m. on Dec. 28, and 15 others were injured, authorities said. Three goats had to be euthanized by responding officers with the Riverside County Animal Services because their injuries were so severe.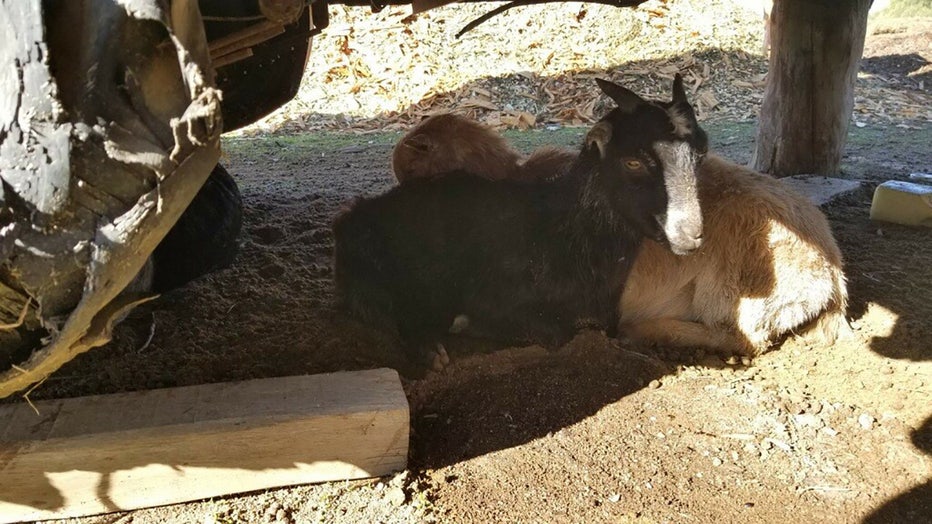 These three goats hid underneath a nearby trailer during a vicious dog attack. They were unharmed. (Riverside County Animal Services)
Three additional goats were able to hide underneath a nearby trailer and escaped the savage attack.
Authorities say the two dogs somehow managed to get out of their home property and wandered into the property on Clark Street housing the livestock.
Animal Services officers managed to locate one of the attacking dogs and impounded it. The second dog had gone back to its home property where officers tracked it down. Both dogs came from the same home.
The dogs' owner signed them over to Animal Services for humane euthanasia and was charged the fees associated with it, authorities said.