Riverside County only metro area in SoCal on White House Coronavirus Task Force's watch list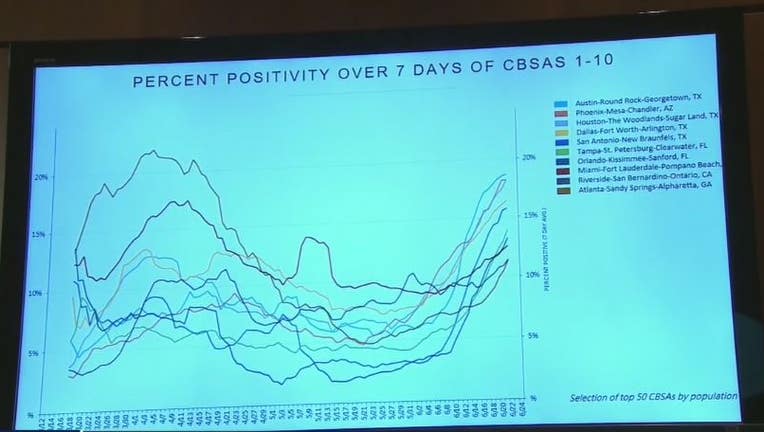 RIVERSIDE, Calif. - Riverside is the only metro area in Southern California that is now on White House Coronavirus Task Force's watch list.
Numbers are going up dramatically in the Inland Empire and state and national officials are keeping a close eye on Riverside County.
On Friday, Riverside County health officials reported three COVID-19 deaths and 501 newly confirmed infections, along with a jump in the number of patients in intensive care units.
Total known infections now stand at 15,643, with the death toll at 438 and documented patient recoveries totaling 7,383, according to the Riverside University Health System.
The County Health hospital capacity is ready, we are told, even as the numbers of people infected, and actually getting sick, is higher than what they want it to be.
They cite businesses reopening, large crowds in protests, and younger people not wearing masks when in groups.
The last one may be the most challenging issue of all.
"Many of the new cases are younger people, and the younger people feel like it can't hurt them," said Jose Arballo Jr. with the Riverside County Health Department. 
"I keep my circle small, I wash my wands, I have a good immune system, I haven't got sick in a few years and I'm trying to keep it that way," said one young man.