Riverside County sheriff's deputy critically injured in San Jacinto crash
SAN JACINTO, Calif. - A Riverside County sheriff's deputy is fighting for their lives in critical condition following a horrific two-vehicle crash in San Jacinto early Friday morning. 
The crash was reported around 2:15 a.m. at the intersection of Esplanade Avenue and State Street. Video from the scene shows the patrol vehicle was left mangled in the collision.
The deputy became trapped in the wreckage and a second deputy was injured trying to save their colleague. Once paramedics arrived at the scene, the deputy was rushed to an area hospital in critical condition and the second deputy was hospitalized with non-life-threatening injuries.
Officials said the driver of the second vehicle involved in the crash was taken to the hospital with unknown injuries.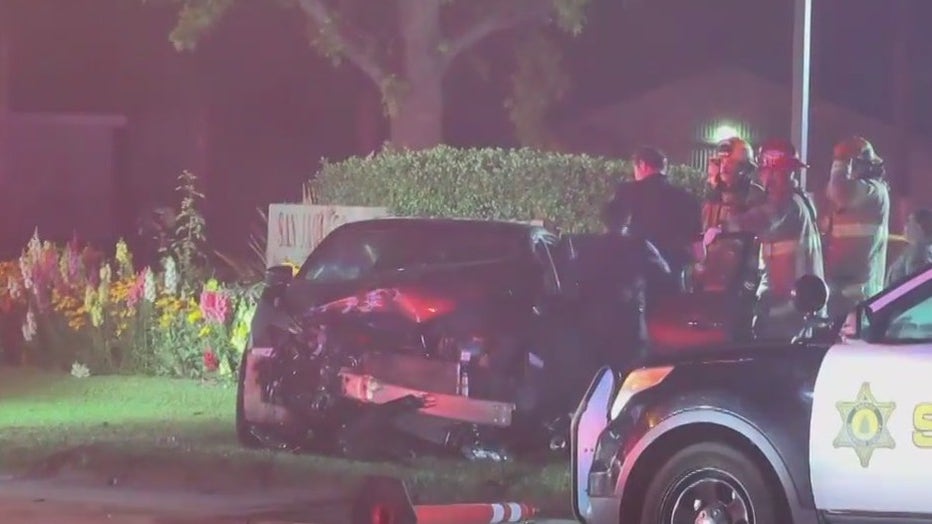 No further information was immediately released.