Report absolves L.A. County Department of Children and Family Services in Palmdale boy's death
PALMDALE, Calif. - Los Angeles County's Office of Child Protection released a report Wednesday, absolving the county's welfare system of wrongdoing in the suspicious death of a Palmdale boy earlier this year.
Noah Cuatro died on July 5th, just before his 5th birthday. His parents called 911 claiming he drowned in a pool. But at the hospital, doctors found his death was instead, consistent with head trauma.
The Department of Children and Family Services had removed little Noah and his siblings from the home in the past and put them in temporary protective custody. But six weeks before the boy died, DCFS disregarded a court order to remove the boy again.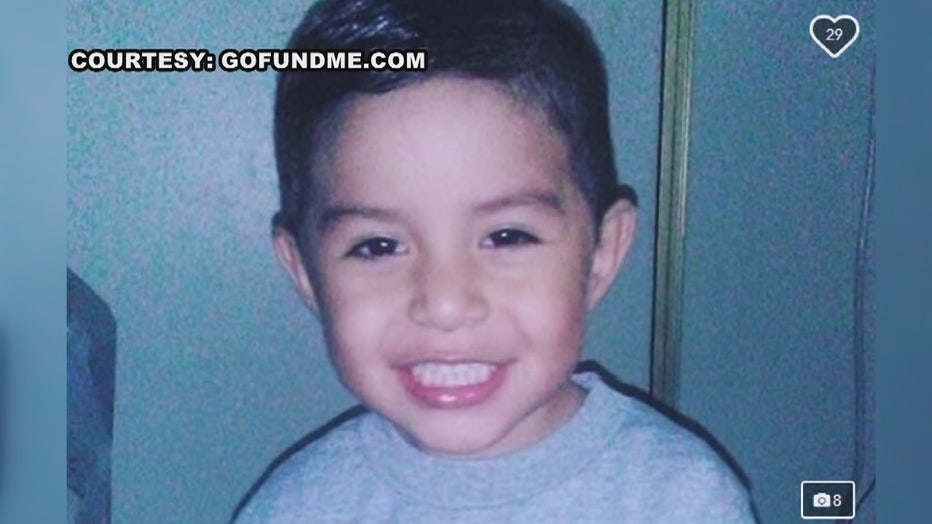 "The fact that a removal order was not heeded is patently insane," said Child Welfare Expert Daniel Heimpel. "It never happens. Thus far, in 2019, of thousands of removal orders made, only two have not been followed up on and one of them was Noah's."
"The truth in this case is that DCFS miserably failed Noah Cuatro," said Attorney Brian Claypool with Claypool Law. "He died because DCFS deliberately disregarded massive red flags."
In mid-May, Attorney Claypool, who represents Noah's great grandmother says she called the child abuse hotline to report his parents beating the children, sometimes throwing them on the street, and sexually abusing Noah.
A social worker asked the court to remove the child that day, but OCP said the allegations were not enough evidence to remove the child.
RELATED: Grandma banned from Noah Cuatro's funeral after allegations of child abuse against boys' parents
RELATED: Parents said 4-year-old Palmdale boy drowned, medical professionals speculate otherwise
"After all this squirreling controversy, one serious authority within the county has basically said the department did the right thing which I think will leave a lot of people unsatisfied," said Heimpel, who also publishes The Chronicle of Social Change.
"The DCFS does not determine whether it has been exonerated from wrong-doing in the death of Noah Cuatro," added Claypool. "Unfortunately for them, a courtroom, a judge and members of the community will make a decision on whether DCFS failed Noah Cuatro."
DCFS released this statement on behalf of DCFS Director Bobby D. Cagle in response to the report released by the Office of Child Protection: 
"The death of Noah C. is a devastating tragedy that I and all of my colleagues at DCFS continue to mourn along with the broader community."
"The work done by those in the child welfare profession is often times difficult and highly complex, which reflects the complexity of the vulnerable families which we serve. It also reflects a multitude of legal requirements and policies that we follow at the state and federal levels."
"Although the investigation completed by the Office of Child Protection did not necessarily find fault with our Department, we know that there are still areas as indicated in the report for us to strengthen. DCFS takes a continuous quality improvement approach to evaluate any areas in policies and practice that can be enhanced.  "
"I am thankful for the independent oversight of the Office of Child Protection led by Judge Michael Nash. It is imperative that there are checks and balances in the child welfare system and that includes independent oversight. I look forward to continued collaboration with our partners throughout Los Angeles County to further strengthen the child protection system for the safety and well-being of those we serve."
"As the OCP report released today states, DCFS must have evidence of abuse or neglect before we can intervene in a family on behalf of a child. In this case, a Case Conference, between managers, supervisors and assigned social workers investigating the open referral and working with the family in their open family maintenance case, held on May 22, 2019 determined that the removal order for Noah C. should not be executed because there was insufficient justification for removal at that time.  DCFS continued to investigate and also sought to facilitate a meeting with the family to discuss concerns and determine the best course of action."
"DCFS workers must continuously weigh the information they have gathered as part of their investigation. This is a great responsibility that we do not take lightly."