Rare fungal infection leaves Wisconsin woman dead
KENOSHA, Wis. - There's a hidden danger in some soil that can be deadly – a fungus that, when disturbed, releases spores into the air. 
Those spores can settle in people's lungs and cause illness or even death. While cases are uncommon, Wisconsin sees some of the highest rates in the nation. A Kenosha family is warning others.
"My life. They took my life away from me. I'm not saying the hospital or whoever. Whatever this is took my wife," said John Cruz. 
SIGN UP TODAY: Get daily headlines, breaking news emails from FOX6 News
Cruz's wife, Sonya, died Wednesday.
"What killed her was this blastomycosis. That's what killed her," Cruz said.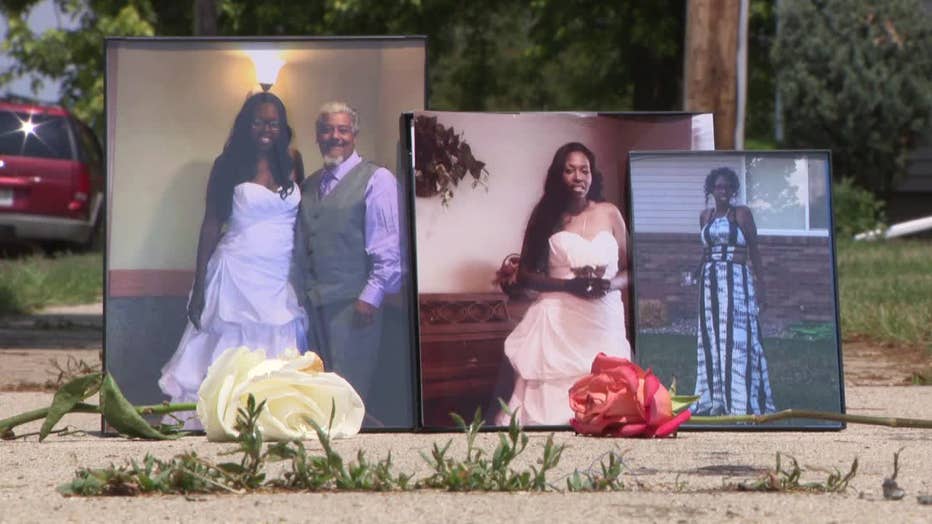 It's an illness Cruz never heard of. Now, he wants to make sure everyone knows its name.
"I can walk out here and swallow a bullet, not literally a bullet, but a bullet of that," he said. "I think this is something that needs to be shared around the world."
Blastomyces is a fungus that can live in moist soil, rotting wood and leaves. Disturbing it can send the spores into lungs and cause a fungal infection.
"It's probably more common than we think," said Dr. Bruce Klein of the University of Wisconsin Medical School.
FREE DOWNLOAD: Get breaking news alerts in the FOX6 News app for iOS or Android.
Klein has studied blastomycosis for nearly 40 years. He said reported cases in Wisconsin are uncommon, more than 100 every year.
"That's probably only a fraction of the true occurrence of infection, because we know that at least half of the cases can have mild or asymptomatic illness," Klein said.
The Wisconsin Department of Health Services reports the state has the highest rate of blastomycosis in the nation. From 2011-2020, the department reports 1,142 cases – roughly 116 each year. Among those, 61.3% of patients were hospitalized and 124 died. It's a fatality rate of 10.9% during that span.
So far in 2023, the DHS said there have been four reported blastomycosis in Kenosha County.
Symptoms might not appear for weeks to three months after breathing in the spores. They can include pneumonia, coughing, shortness of breath and shaky chills.
Dr. Klein said treatment can work – but can also take a long time. He said this infection is easy for even doctors to miss, so awareness is important.
Deaths are rare; the CDC reports, from 1990 to 2010, they found 1,200 dead. But those aren't just numbers to Sonya's daughter, Shatrice Staten, who is now beginning a life without her mom.
"It just sucks. I had to watch my mom take her last breath. It really does," Staten said. "I don't want anyone else to feel like what me and my dad going through."
The family has set up a GoFundMe online fundraiser to help with funeral costs.