Police chase: Suspect arrested following morning pursuit through LA County
LOS ANGELES - A suspect was taken into custody following a pursuit through Los Angeles County Tuesday morning. 
The pursuit was initiated in Paramount before moving northbound to Bell Gardens and then eastbound into Whittier.
FOX 11's Stu Mundel reported from SkyFOX that other than failing to yield, the suspect continued to obey traffic laws and it was not a high-speed pursuit.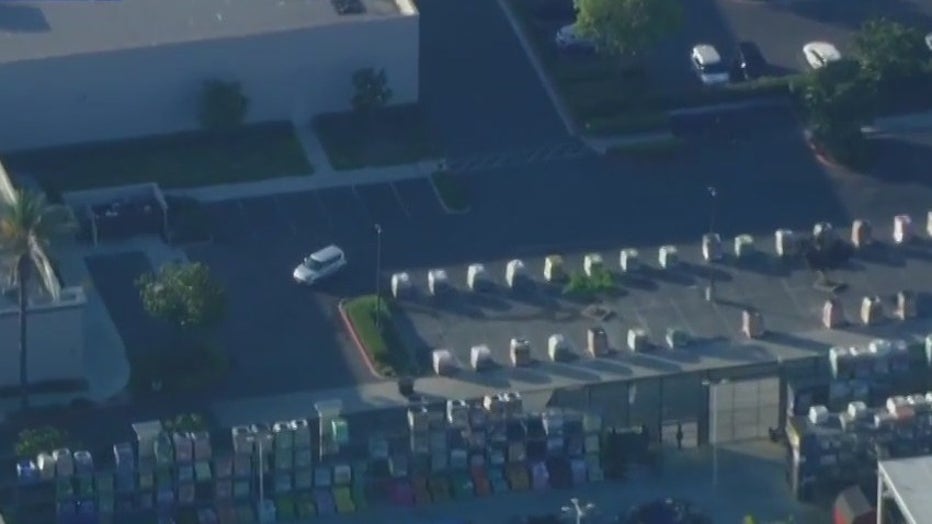 By 7:10 a.m., the suspect pulled into and out of a shopping center and proceeded to travel in Whittier through residential areas.
The suspect then picked up speed on Paramount Boulevard around 7:20 a.m. 
At some point, the LA County Sheriff's Department called off the pursuit but kept a helicopter following the alleged stolen vehicle. 
The suspect parked in a handicapped zone in another shopping area on Walnut Grove Avenue and Rush Street around 7:30 a.m. He casually got out of the vehicle, got back inside the car, and drove off. LA County deputies attempted to box him in, but somehow, the suspect managed to escape.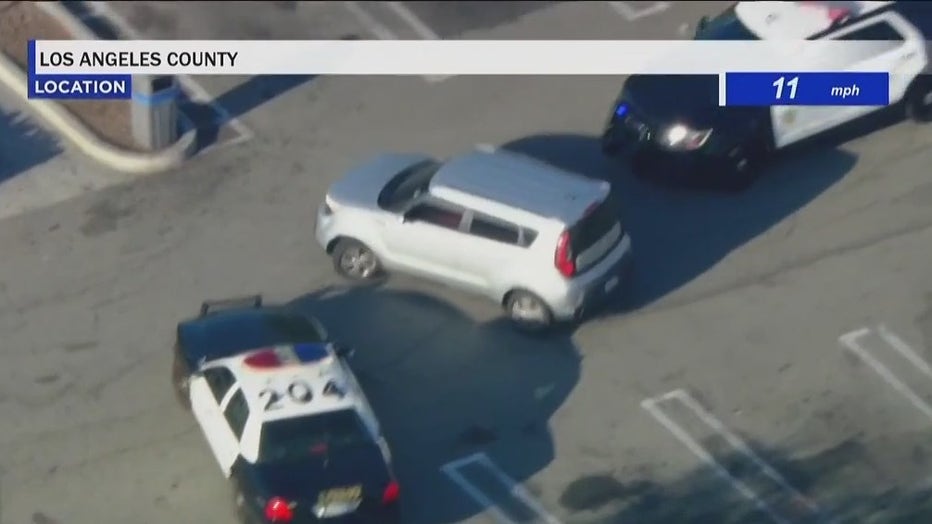 With deputies following him, the suspect once again took off at a high rate of speed in South El Monte.
A short time later, the suspect was surrounded by patrol vehicles in an industrial area with nowhere to go near Chico Avenue and Remer Street. 
By 7:40 a.m., the suspect surrendered and was subsequently arrested.