Hillside slips away behind Pacific Palisades home
LOS ANGELES - A family of eight was displaced after a hillside behind their Pacific Palisades home sloughed off, according to fire officials. 
The Los Angeles Fire Department reported the sliding hill around 9:30 p.m. Sunday, in the 900 block of N. Las Lomas Avenue, off Sunset Boulevard. Officials said a roughly 20,000-square-foot piece of hillside made contact with a home at the bottom of the hill in the quiet neighborhood tucked under the Santa Monica Mountains.
A family of four adults and four children were evacuated, along with a man in the home above as a precaution. Fire officials said the hillside began sliding after several rounds of torrential rain that the area has seen in recent weeks.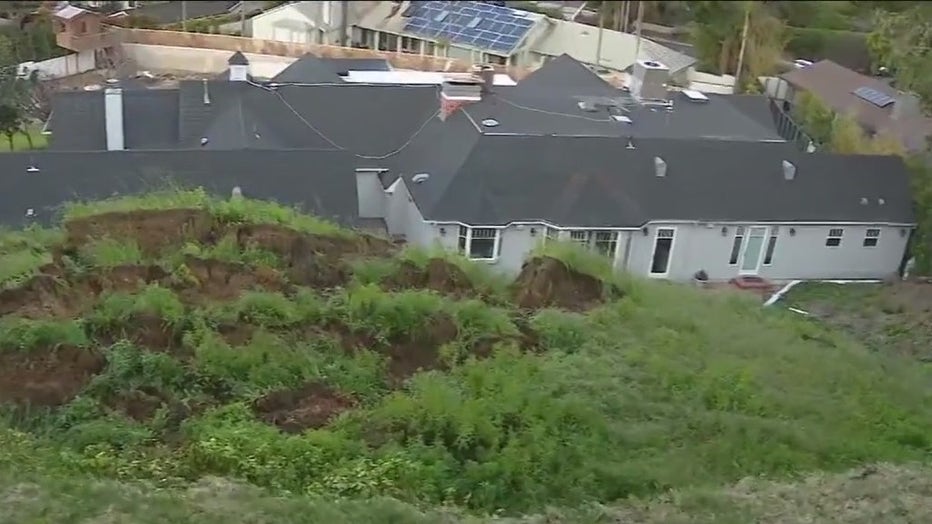 A family of eight was displaced after a hillside collapsed into a home at the bottom of a hill. 
No injuries were reported.
Firefighters said that the LA Department of Building and Safety will respond to the scene to assess the damage and the integrity of the affected homes.