Triple shooting in Norwalk leaves 2 dead, 1 critically wounded
NORWALK, Calif. - Los Angeles County authorities said a man and a woman were killed and a man was critically wounded after a gunman opened fire at a vehicle in Norwalk Sunday night.
Deputies with the Los Angeles County Sheriff's Department were called to an area near Pioneer and Firestone boulevards just before 8:40 p.m. following reports of shots fired.
Arriving deputies found one person inside a bullet-riddled vehicle that crashed into a parked car. That person was pronounced dead at the scene. His name has not released by officials said he was 26 years old. 
Two other victims, a man and an 18-year-old woman, were found nearby and taken to the hospital in critical condition, where authorities said the woman died from her injuries.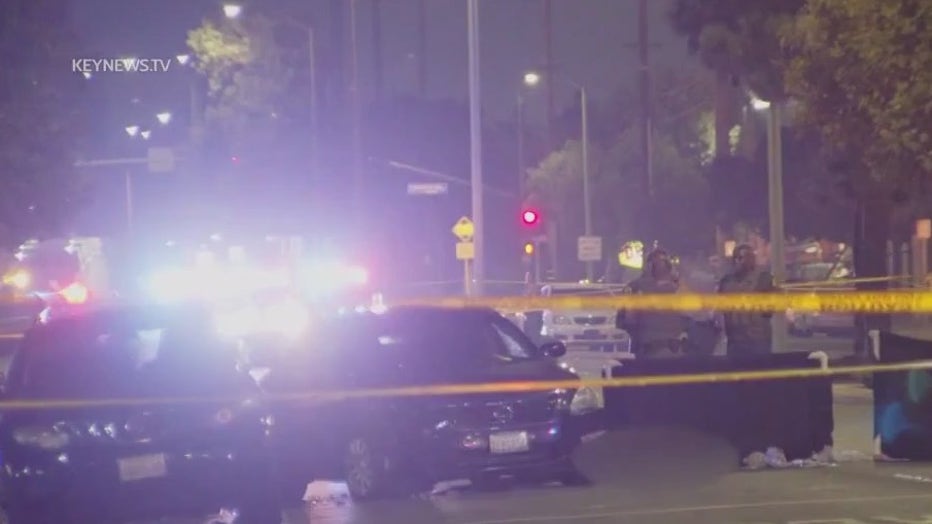 Friends and family of the victims have been gathering at the scene as investigators work to determine what happened.
Those with information about the shooting are asked to contact LASD homicide detectives at 323-890-5500.