Moorpark shooting leaves 1 dead inside U-Haul truck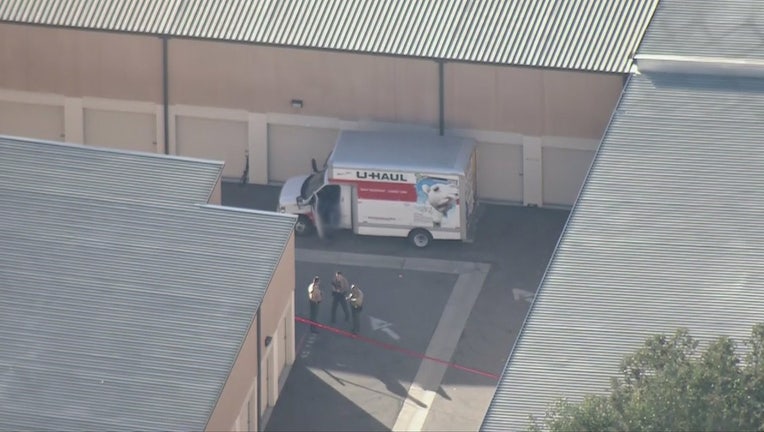 article
MOORPARK, Calif. - The Ventura County Sheriff's Department is investigating a shooting that left one person dead in Moorpark Friday afternoon.
The Sheriff's Department says the homicide occurred at about 2:20 p.m. after a single gunshot was heard.
"I heard a couple of pops and I didn't think anything of it because it's the new year and people are just lighting fireworks," said Samantha Strickland who was inside a nearby business when the shooting occurred.
Aerial footage from SkyFOX showed a deceased individual inside a U-Haul truck at a storage facility in the area of Goldman Avenue and Los Angeles Avenue, and a long gun placed upright a few feet away.
The victim's identity has not been released but investigators describe him as a man in his 50s to 60s.
Following the shooting the gunman took off and investigators began a full-scale search. Police staked out an apartment complex nearby just after 11 p.m. and arrested 67-year-old Elsworth Cadle.
    
Deputies believe the victim knew Cadle and had a prior dispute with the suspect before the shooting. 
According to CityData.com, the crime rate in Moorpark was more than four times smaller than the U.S. average and it fell 29 percent in 2018. The city hasn't had a murder since 2005, until now.
FOX 11 reporter Stephanie Stanton contributed to this story