Man shot, killed in robbery in Angeles National Forest remembered as family man
PASADENA, Calif. - Family and friends are remembering the man who was shot and killed off of Angeles Crest Highway in Pasadena over the weekend as a family man who was "there no matter what," and a man who loved music.
Thirty-two-year-old Jessie Munoz died early Saturday, after what police believe was a robbery gone wrong. According to his family, he was out at his happy place in the Angeles National Forest. It was a place where he would go to clear his head and think.
On Saturday morning, Munoz brought Sheila Santibañez with him to the forest, to show her the sunrise from that incredible vantage point. They parked off the side of the highway near mile marker 28.36, waiting for daybreak, when Pasadena Police said a man robbed them, then starting shooting at them.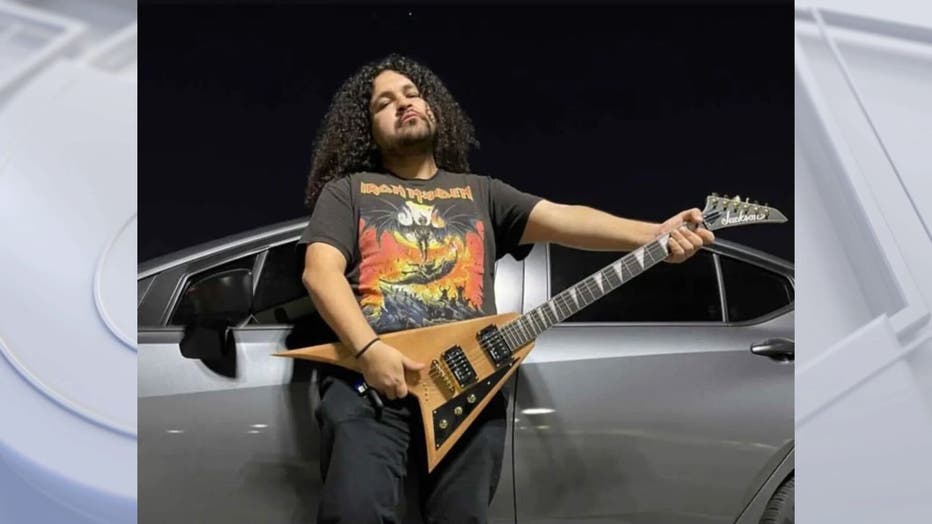 PREVIOUS COVERAGE: Man shot dead during robbery off Angeles Crest Highway in Pasadena
Santibañez was able to avoid the bullets. Munoz wasn't so lucky, but still, he tried to drive away, eventually crashing the car before dying from gun shot wounds.
"I lost my brother, my best friend, my ride or die," said Ivette Munoz, Jessie Munoz's sister. "He was always there no matter what."
According to his family, Jessie Munoz loved rocking out with his band and taking care of his sick mother. He was very close with his family, living with his four sibilings up until just a few years ago. 
It's just so hard for me and everybody who knew him," said his other sister Leslie Munoz. "Especially for my mom."
Munoz's mom recalled the last words she had with her son. "He said 'Mommy, I love you,' and I said, 'Me too, I love you so much son and God bless you…,'" said Rosalina Rodriguez.
Investigators said the man who attacked Jessie Munoz and Santibañez didn't know them, that it was just a crime of opportunity. 
Santibañez remembered Munoz as "an amazing loving friend. Since the moment I met him I knew he would be in my life for a long time. We had gotten close to each other in such a short period of time. He brought so much happiness in my life and always showed me a fun time. He promised to take care of me as much as he could until the very end and that's exactly what he did."
"To know that he is gone and I'll never see him again, it really hurts," said Ivette Munoz. "I just want to get justice for him."
The Munoz family has set up a GoFundMe to help with funeral expenses.