Long Beach boat rentals destroyed by fire
LONG BEACH, Calif. - An investigation is underway after up to a dozen rental boats in Long Beach were destroyed by a fire that authorities said may have been intentionally set. 
Between ten and twelve duffy boats were found destroyed overnight at the Alamitos Bay Marina early Monday. Firefighters responding to the scene around 1:15 a.m. found multiple boats fully engulfed by flames. They were able to quickly contain the flames that had spread from the boats to the dock.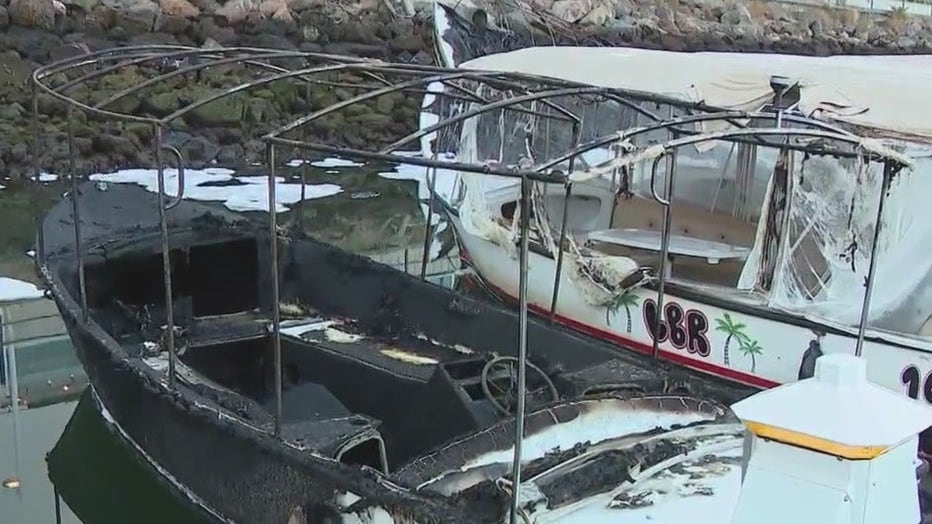 Authorities also helped create a loom to help prevent debris from drifting into the ocean.
According to Long Beach Fire officials, up to five of the boats sank as a result.
The boats belong to London Boat Rentals, which allows guests to rent out small boats and wave runners. 
No injuries were reported.
The marina's property manager is currently reviewing surveillance video.