LAUSD officials visit students' homes in effort to improve classroom attendance
LOS ANGELES - On Wednesday, Los Angeles Unified School District Superintendent Alberto Carvalho rolled up his sleeves for the district's fifth annual "iAttend Student Outreach Day." 
Since the pandemic, schools have been struggling with attendance issues and some students are not going to class on a consistent basis. 
In response, the LAUSD came up with a plan to get students back into the classroom. "iAttend Student Outreach Day," is an ongoing initiative.  
As part of the initiative, Carvalho and district officials knock on doors and speak to the parents of students with low attendance.
"We cannot teach the absent child, so they need to be in school," Carvalho told FOX 11's Bob DeCastro. "The reason they're not in school is often fear of immigration. We have undocumented parents who have fear that somehow by sending their kids to school, it's going to compromise their own position." 
SUGGESTED: LAUSD Superintendent visits students' homes in push to improve classroom attendance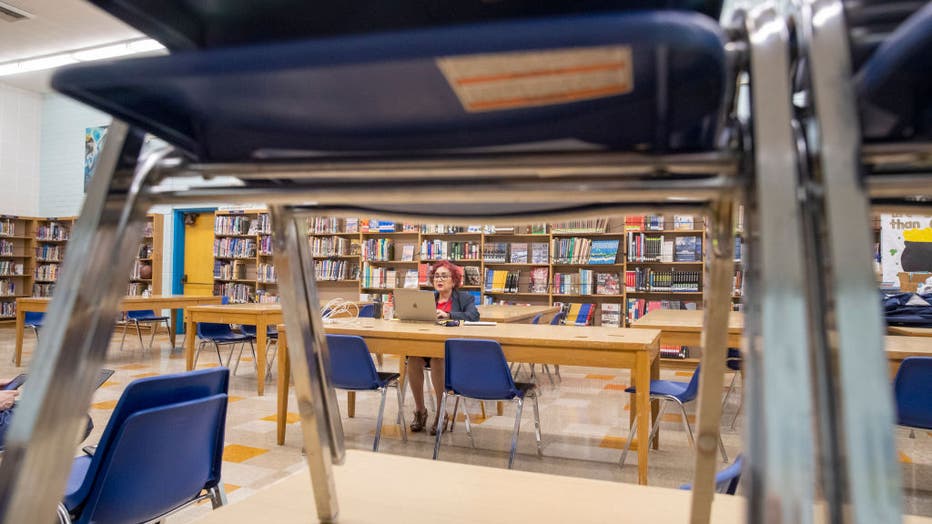 He also said transportation issues and students who take care of sick loved ones were also common contributing factors. 
Carvalho said they planned to knock on 8,000 doors Wednesday to understand the root causes and present solutions to get students back on school campuses.
He added since the last school year, the district has been able to decrease chronic absenteeism by 10% but says that's not enough.
During the pandemic, LAUSD attendance was around 83% and now, it's at about 94%.
"This is an all-hands approach," Carvalho said.