LAPD expands community policing program
LOS ANGELES - Los Angeles has created a new government bureau within its police department to help officers develop better relationships with the residents of the neighborhoods they serve, Mayor Eric Garcetti announced Monday.
"We have a lot more to do, but tonight is about taking those accelerated steps forward that can continue to not only save lives but make sure that we have co-ownership of public safety, community members to police officers and everyone in between," Garcetti said.
Get breaking news alerts in the FOX 11 News app. Download for iOS or Android.
"We have in Los Angeles a public safety model that makes people safe wherever they are."  
RELATED: City Council cuts $150 million from LAPD budget to fund community programs
The Community Safety Partnership Bureau will expand a program that was established by the Los Angeles Police Department and participants in public housing areas where crime was high in 2011.  
According to the LAPD's website, the Community Safety Partnership program is a collaboration between it and the Housing Authority of the city of Los Angeles.  
The initial mission of the program was to foster relationships with the residents in the Jordan Downs, Nickerson Gardens, Imperial Courts, and Ramona Gardens housing communities, but it has since been expanded to other areas of the city.  
The ongoing focus is to start and support community and youth programs, address quality-of-life issues and develop programs to address and reduce violent crimes.
"LAPD's new Community Safety Partnership Bureau is the first of many steps(s) this department will be taking as we reimagine policing in LA," the LAPD stated on Twitter.
"This is more than a program. It's a philosophy where we measure our officers on the relationships they build, rather than the arrests they make."  
RELATED: Continuing coverage of the Los Angeles Police Department
Garcetti said a study on the CSP program before the creation of the bureau showed that crime has reduced in the nine sites it has served since 2011, and it's also built more trust between law enforcement and residents.  
UCLA professor Jorja Leap, an adjunct professor of social welfare and director of the UCLA Social Justice Research Partnership, said there were dozens of recommendations for improvement given by the study's respondents.  
Respondents want the bureau to be participatory and transparent for the neighborhoods it serves, Leap said.   "They allowed us into their homes, they allowed us into their lives and they explained what they thought and what they felt, not only about the Community Safety Partnership but about policing in Los Angeles," Leap said.
"We are grateful to them, we are indebted to them, and more than anything, this evaluation was about community voice."  
LAPD Chief Michel Moore said the bureau was created with existing LAPD resources and will not use resources from other areas of the department.
He said the CSP Bureau will engage non-government organizations to help respond to calls in which an officer may not be needed, such as mental health calls, homeless issues and other health-related calls.  
"We all have to own this moment. I'm struggling with how we describe this new paradigm, but I think it's community-driven policing," Garcetti said.
"It is about the co-ownership of public safety, not just by a police department but by all of us, and a feeling that we own that mission."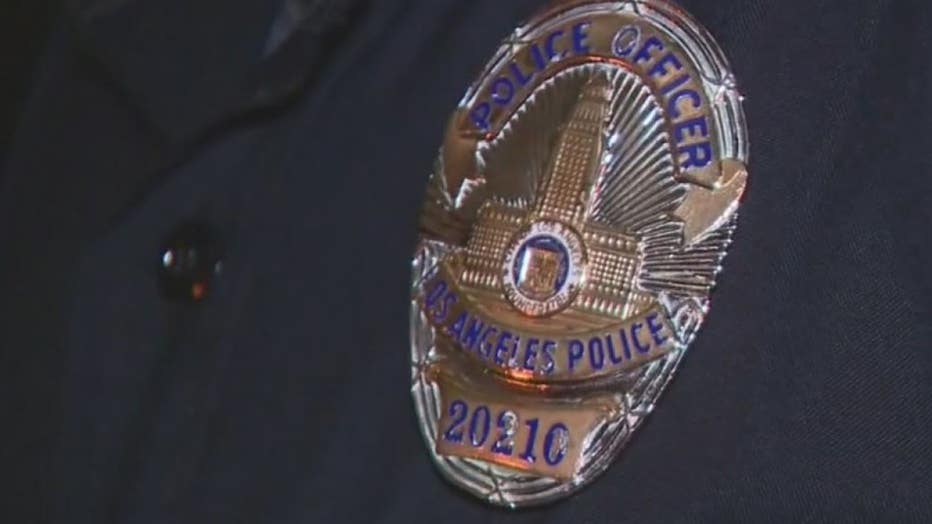 LAPD Capt. Emada Tingirides will lead the CSP Bureau and will be promoted to deputy chief, Moore said.  
Moore said Tingirides has empathy for all neighborhoods in Los Angeles and understands that every region of the city is different.  
"I also want this appointment to send a clear message that the department is committed to uplifting both women and people of color for positions of influence," the chief said.  
Tingirides said she's heard many stories of success regarding the CSP at public housing facilities and that it takes a certain level of trust between officers and residents for the program to flourish.  
"The Community Safety Partnership program is also very fragile, as we can see across the country or nation right now, people are hurting, "Tingirides said.
"One of the important components of this program is the forgiveness, understanding our history and what has occurred in the past and not being afraid to say `I'm sorry' and we recognize it, but to work together to change it, and that's what this program is about."  
Civil rights attorney Connie Rice, who was part of the founding of the CSP program, said the bureau will help more people feel safe around law enforcement and in their neighborhoods.  
"This is big, and in the police world, this takes courage," Rice said.
"A chief of police doesn't just get up and stand up a bureau for guardian policing, and for Chief Moore to do this, it sends a message across the country.  
"Too many people in this county don't ever feel safe," Rice added."The vision of CSP is that you ... get everybody on the boat together and your own towards safety, you row towards empowerment and you create the conditions... for safety and trust."  
Councilman Joe Buscaino said he would like the Police Commission to require new parole officers to work in a CSP program after they graduate from the police academy.