LA DA's office searching for answers into 2008 murder of CSUN student in South LA
LOS ANGELES - Los Angeles County District Attorney George Gascón was joined by family members of Cliff Hibbert Jr., Tuesday to renew calls for justice in the 22-year-old's murder more than a decade ago. 
Hibbert and his friend Kenneth Patterson were shot and killed in South Los Angeles on March 28, 2008, while Hibbert was on spring break from California State University — Northridge.
"My heart breaks knowing that this 22-year-old man's life was taken away from him so soon and what hurts even more is that the person or persons responsible have never been held accountable," Gascón said. "The legal system has failed Cliff Jr. and so many others like him" 
Hibbert's mother Donna Brown was also at the event Tuesday. She reflected on how her son was establishing his life as a young man, and how his dreams were "shot down."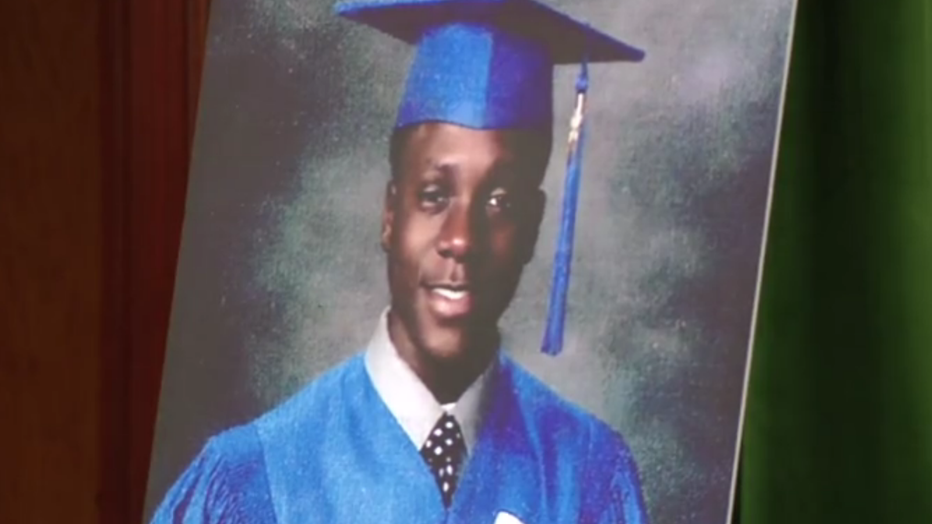 Clilff Hibbert Jr. was shot and killed in South Los Angeles in March 2008. 
SUGGESTED: Tioni Theus case: 1 year later murder of young South LA girl remains unsolved
"The week leading up to his murder, he was promoted to management at his job and purchased a new car independently," Brown said. I listened and watched my son become a man and was so proud of him. He went out to celebrate and enjoy his life for all his hard work on spring break until he was gunned down."
Gascón and Hibbert's family asked anyone who may have witnessed his murder to come forward. 
Gascón office said it hopes Tuesday's press conference will be the first of several that they hope to have in order to highlight unsolved murders.
Anyone with information about Hibbert's murder, or any other, can submit tips by calling the Los Angeles Police Department's Homicide Bureau at 323-786-5100 or Crime Stoppers at 800-222-8477.