Katherine Heigl says Utah was the best place for her children: 'I didn't know how to raise them in LA'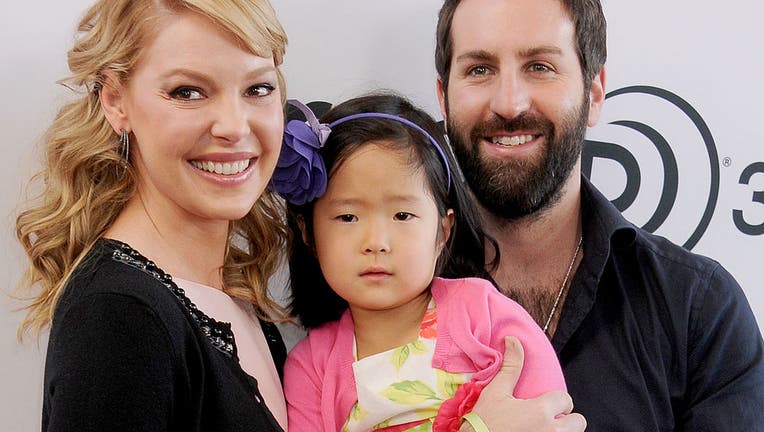 article
Katherine Heigl explained this week that she moved to Utah several years ago because she believed it would be a good place to raise her children. 
"I didn't know how to raise them in L.A.," she told E! News of Naleigh, 14, Adelaide, 10, and Joshua, 6. "So I felt like I could do it here. I could be more on top of things that scare me and I could be more on top of the kinds of friends they have and places they're going, the kind of activities they're involved in—and what the hell they're doing on their phones!"
The "Life As We Know It" actress lived in Los Angeles for two decades while working her way up in the industry before deciding she needed to slow down.
SUGGESTED: Mark Wahlberg says leaving Hollywood for Las Vegas gave children 'chance to thrive'
She and musician husband Josh Kelley made the move to a ranch outside Park City, Utah, after she left "Grey's Anatomy" in 2010. 
"I could kind of decompress and let that hustle part of me go—a little bit," she said of her Utah home. "I don't know that in any career you can ever completely stop hustling, but being able to separate it a little bit and choose those times of hustle versus just being in it constantly was really important to me."
The family has eight dogs and three cats in their home, as well as chickens, goats, horses and other animals at their ranch. 
She told the outlet that when she goes on location for a movie or show, her kids stay at home. 
"I can't easily anymore take them out of school systems and put them into whole new cities and environments," she said. "I had to live with that aspect of what I do for work, I have to leave my family … I call the kids probably two, three nights a week. I'm not FaceTiming every day—I'm at work, having crap cell service or terrible Wi-Fi. You have to be able to let it go."
"I'm sure I'll be paying for their therapy, and mine," she joked. 
However, she said when she is back at home in Utah, she is "hyper-focused" on her family. 
"My manager, my agent, my lawyer, they're all like, 'Hey, you should probably read that script we sent you two weeks ago...'" Heigl said. "I'm like, 'Right, right, right, right...' I just hyper-focus on the world I'm in now."
SUGGESTED: Brad Pitt sells LA mansion, moving to this beach town: report
Heigl, who has finished shooting the final season of her Netflix show "Firefly Lane," said, "At the moment, it's solely about [her] dog food [brand Badlands Ranch], the children, the animals."
In 2014, the "27 Dresses" actress told Good Housekeeping she and her husband were loving the "quiet life."
"Neither of us likes the traffic and the chaos of Los Angeles. It's overwhelming," she said.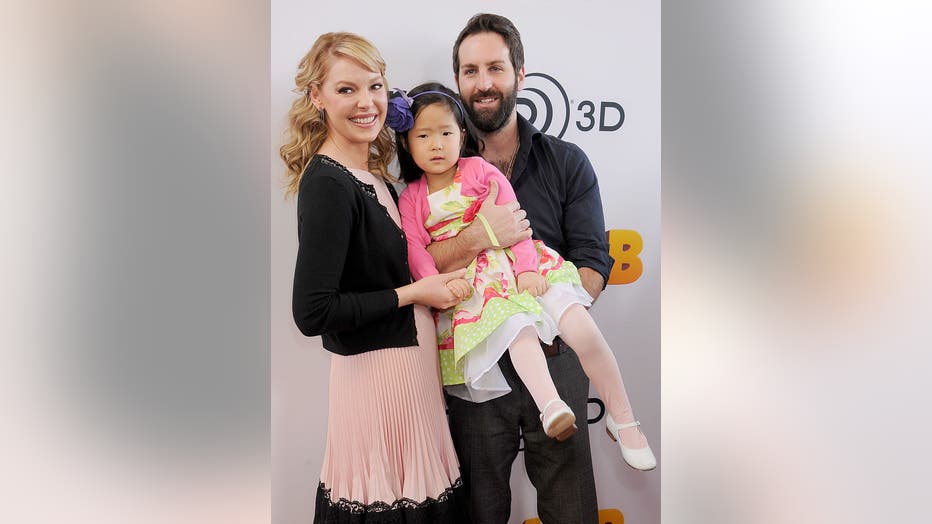 Actress Katherine Heigl, husband Josh Kelley and daughter Naleigh arrive at the Los Angeles premiere of "The Nut Job" at Regal Cinemas L.A. Live on January 11, 2014 in Los Angeles, California. (Photo by Gregg DeGuire/WireImage)
She and Kelley had their wedding in Deer Valley two days before Christmas in 2010, which she described as "Narnia, a winter wonderland. It was magic." 
She was also raised in the Mormon faith, although she does not practice anymore.
"That structure and discipline was really good for me," she said. "I had a childhood that was a childhood. I listened to my parents. I respected the rules."
She added at the time that her daughters love the ranch. Her son was not born yet. 
"They are really content to stand at the river and throw rocks in and feed the chickens," she told the magazine. "Naleigh is good at feeding the horses and holding out the hay, though she won't get on [a horse]."
Heigl said while she was on "Grey's Anatomy" she was working too much, which caused her priorities to be "messed up." 
"I was putting so much time and energy into just my work, but I was raised that family comes first," she said, adding that she and Kelley "had big dreams of expanding our family, moving to the mountains and having a quieter life."
She continued, "Utah is spectacularly beautiful, the people are wonderful and kind, it's an easy commute from L.A. — and there's no traffic!"