Judge trims bullying suit against former celebrity couple Blac Chyna, Rob Kardashian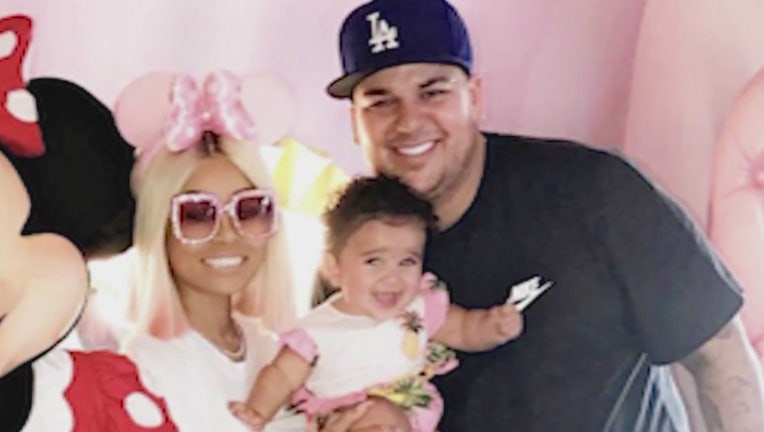 LOS ANGELES - A judge Wednesday pared a lawsuit filed against Rob Kardashian and his ex-girlfriend, Blac Chyna, by a man who alleges the former couple bullied him on the Internet.
Los Angeles Superior Court Judge Robert Draper dismissed a defamation claim against Chyna and narrowed the issues primarily to the intentional infliction of emotional distress claims that plaintiff Pilot Jones filed against Chyna and Kardashian in October 2017.
Both Lynne Ciani, a lawyer for Chyna, and attorney Todd Eagan, on behalf of Kardashian, said they will bring motions later to have the remainder of the case against their clients dismissed.
Jones claims Kardashian and Chyna harassed him under the false belief that he had released to the celebrity media in October 2016 a photo of Chyna and the plaintiff kissing when they were a "friendly/close relationship."
Fearing that he could be harmed, Jones moved from Los Angeles to Louisiana with his family, the lawsuit states.
The complaint alleges Chyna released private information about Jones' sexual orientation over the Internet. Jones is bisexual.
In his written ruling dismissing the defamation claim against Chyna, the judge said the evidence "supports a conclusion that Chyna believed that the statements that she made on Instagram were true at the time and that she believed Jones' sexual orientation was already known to the public."
Jones did not dispute Chyna's statement that she believed him to be an openly gay man and Jones admitted that he was open about his bisexuality to several persons, according to the judge.
In the portion of his ruling favoring Jones, the judge wrote that Chyna's posting of Jones' email and phone number via social media was not protected activity, nor was Kardashian's alleged decision to send group text messages threatening to expose Jones on the Internet and physically harm him.
Chyna, now 31, and Kardashian, now 32, had a daughter, Dream, in November 2016 and broke up a month later. The two agreed to joint custody of the girl in September 2017.