Judge rejects bid to reopen Orange County beaches
NEWPORT BEACH, Calif. - Orange County beaches will remain closed, at least for now, with a judge rejecting bids by Dana Point and Huntington Beach to have Gov. Gavin Newsom's temporary closure order lifted.
"Constitutional right to exercise including the water, access those rights in a few manner," stated attorney Harmeet Dhillon who is suing Governor Gavin Newsom. 
City leaders in Orange County spent Friday challenging Newsom's order to close down its beaches.
In response – an attorney for the state had this to say…
"There is absolutely no retaliation in this order, it is exactly the opposite."
From the Newport Pier, this is what the beach looked like Thursday afternoon…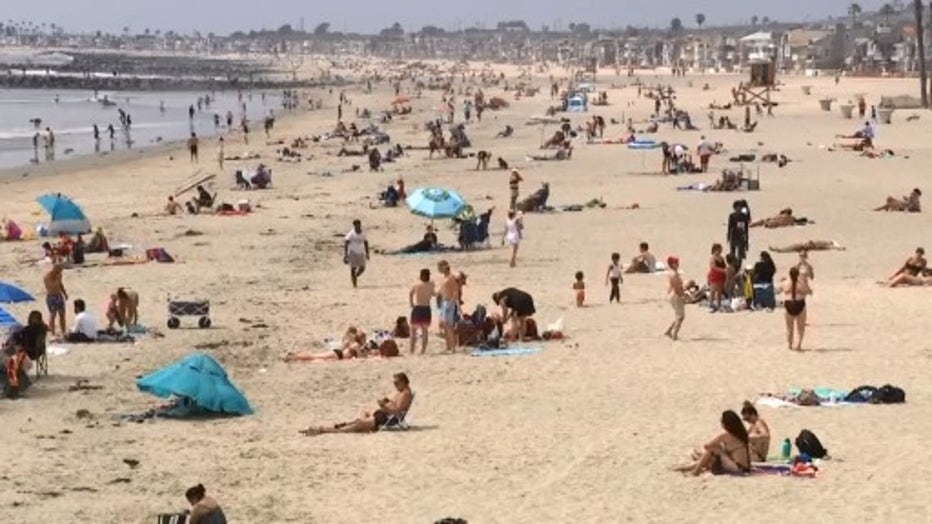 And this is what it looked like Friday…after Governor Newsom closed just OC beaches.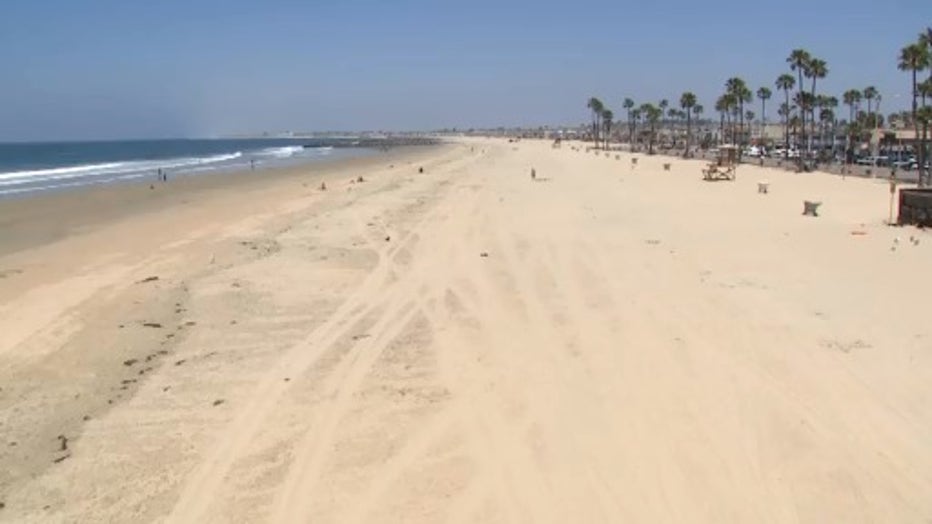 "This is the best, freshest air you can get beside being in the mountains or something and a lot of people live for coming here every morning," said Newport Beach resident Glenn Brooks. 
"I think there's no safer place than where those people are right now, out there in the sun and the surf," said LA resident Jeff Silvar. 
RELATED: Thousands in Huntington Beach defy Newsom's social distancing order and hold large protest
A handful of rebels walked right passed the "beach closed" signs to catch a wave at the pier or bake in the sunshine on the gorgeous first day of May…despite the governor's order in direct response to last weekend's turnout in the OC.
"When we see the images we saw last weekend and the concentration of thousands of people, we can start to see a spread again so that's the only thing that's going to set us back," said Gov. Newsom. 
Governor Newsom says it's up to local law agencies to enforce…and while seeking legal action, they're complying with lifeguard and police patrol…
Meanwhile business owners along Oceanfront like Luciano Paci says he understands the governor's health concerns…but he's trying to figure out how to survive with an empty beach this weekend.
"I hope that this thing is going to end soon, not just for business but for personal life," said store owner Luciano Paci. 
Get breaking news alerts in the FOX 11 News app. Download for iOS or Android.