Glendale sports bar is home for local Eagles fans
GLENDALE, Calif. - Super Bowl week is here. Where do you plan to watch the big game? Los Angeles fans of the Philadelphia Eagles have been gathering all season at Underdogs Sports Bar in Glendale. 
Andrew Cortez is the founder of SwoopNation Los Angeles, a fan group that's been turning up to support their team. He says Underdogs Sports Bar has gotten so popular you have to get there an hour early.
Philadelphia's mascot is an eagle named Swoop.
Cortez said he took on the Eagles as a kid, when Los Angeles didn't have a football team. He was first a fan of Michael Vick when he played for the Atlanta Falcons and then went to the Eagles. He's gone to three games in Philadelphia and been to seven Eagles games this season. He said he and his brothers are diehard fans.
Cortez works as a campus aid at PUC Excel Academy, a charter school in Lincoln Heights.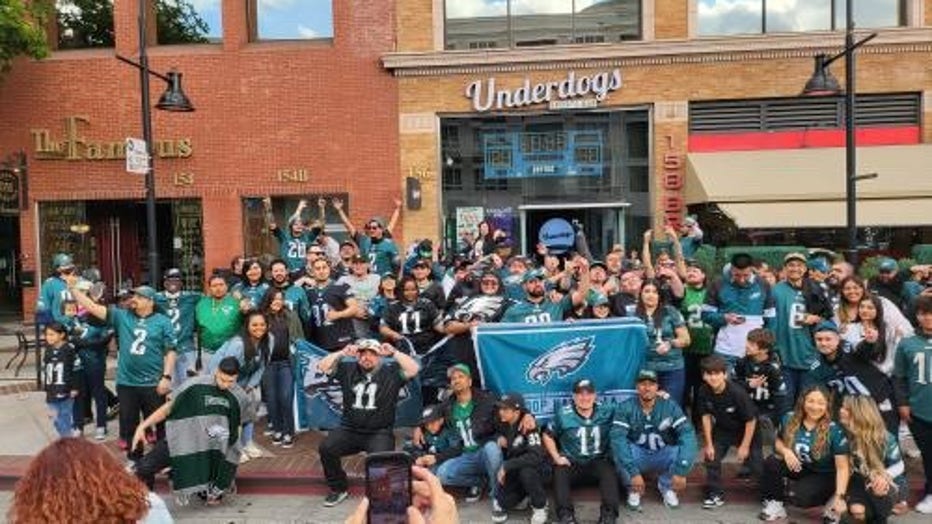 The Super Bowl airs Sunday, February 12 on FOX 11. 
KCMO BAR: Known 'Chiefs bar' in Studio City prepares for big Super Bowl LVII turnout