Freelance cameraman recalls frightening moments of shootout in Riverside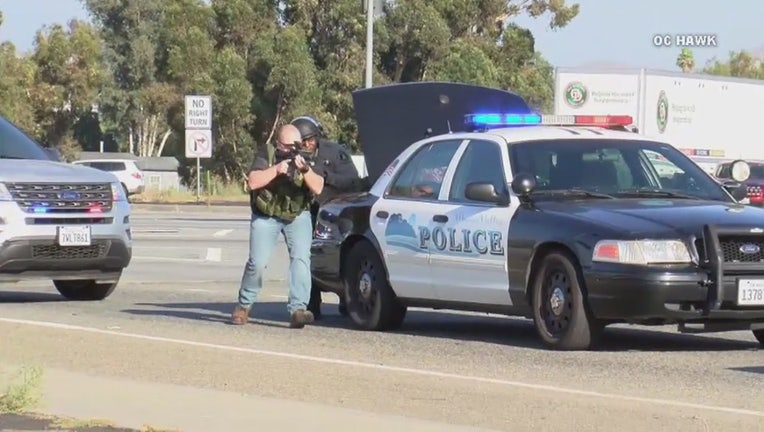 Williams Hayes has shot a lot of dramatic and even dangerous video as a freelance cameraman based in Orange County, but what happened Monday evening may have been the most frightening moments as a professional. 
He heard the shooting call on his scanner and responded to the scene of Sycamore Canyon and Eastridge Ave. about 5:30 pm, in Riverside, then he took cover behind his car and a concrete bridge support and began rolling.
Hayes captured several minutes of gunfire that ultimately would take the life of CHP officer Andre Moye, watching the suspect with a rifle firing round after round at police, their vehicles, anything that was moving , 'At first a lot of the effort was going towards rescuing the downed officer' he told us today, then 'It was like it was out of a movie.'
Unfortunately it was no movie, Moye was dead, as is the gunman, and another CHP officer are still hospitalized, shot in the lower body, expected to recover but with a very uncertain future.  
A third officer was apparently hit by shrapnel, treated and released.  
All of this on a very busy street during Monday early evening rush hour, when Moye was conducting what some would call a  'routine'  traffic stop, but which is boss with the Highway Patrol W.A. Dance reminded us today, there is no such thing as 'routine' when it comes to traffic stops.  It's incredible that no one else was hit with all those bullets flying around, including Hayes.