Family outraged after teenager shot by deputies in Gardena
GARDENA, Calif. - Holding bullhorns and signs, protesters rallied outside the Redondo Beach Blvd building where 18-year-old Andres Guardado Pineda was shot and killed by LA County Sheriff Deputies Thursday night.
Officials say they stopped to talk to Pineda but he apparently fled with a gun in his hand.
Witnesses say they heard at least five gunshots. By the time it was over, Guardado was dead on the driveway of the Race Car Building shop where he worked as an occasional security guard.
Deputies say the gun that was recovered has no registration and was loaded with an illegal, high ammunition clip.
The owner of the shop says the young man didn't have a gun.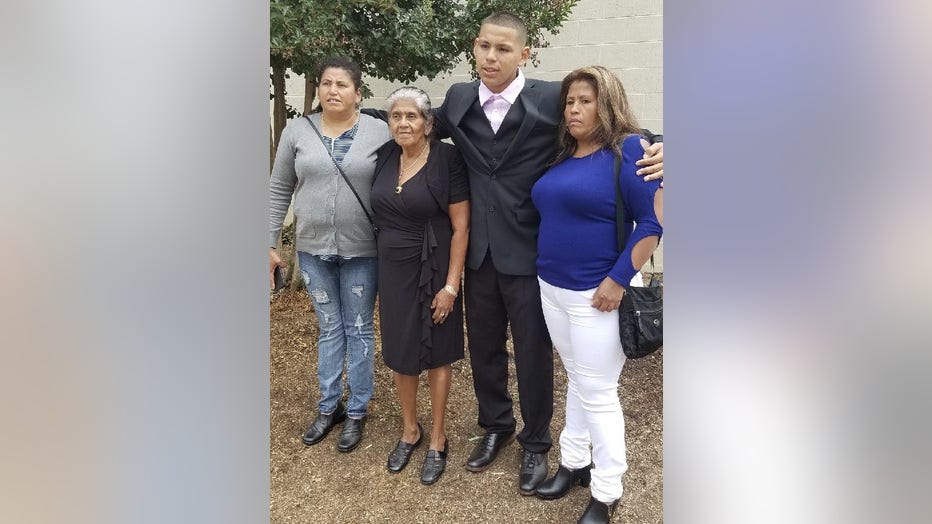 Friends and family add that if he did have a weapon, which they find odd, he would have never pointed it at officers. He has never been in trouble and was working security jobs, even if he wasn't wearing a uniform, at the time he was shot.
The incident is under investigation, but the case now becomes the latest deputy-involved shooting drawing the attention of activists, protesters, and media in Southern California.