Family demands justice after young woman caught in 'gang crossfire' in South LA dies
LOS ANGELES - The family of 19-year-old Jazmin Green gathered for a press conference and vigil Tuesday evening following her murder in South Los Angeles.
Family says Green was coming home from work on April 24, and was parking her car at East 105th Street and San Pedro Street when her family said she was caught in the middle of gang crossfire. Green sustained a gunshot wound to her head, and was rushed to the hospital by fire officials. 
She died days later.
The Los Angeles Police Department told FOX 11 that two suspects were involved in the shooting and drove away from the scene afterward. There is no suspect or vehicle description, according to police.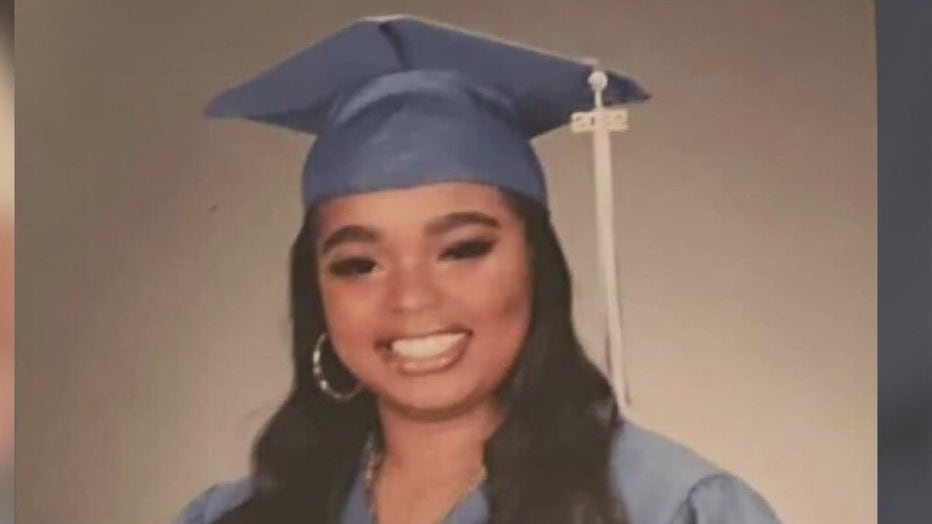 "I would like justice for my daughter. She had a whole life ahead of her. She just turned 19. It just hurts so bad. She was a good girl. She went to school, didn't do anything, and barely wanted to come outside. All she wanted to do was sleep, eat and clown around in the house. I don't understand. I know I'll probably never understand," said Theresa Pearson, Green's mother.
Green graduated from Mayfair High School in June and was studying to become a medical assistant at American Career College.
"She was doing everything right. She was amazing. She had a smile that was out of this world. She was loving. She loved her mom. She loved her siblings," said Shenae Berry, Green's aunt.
Family and friends at the press conference said gang violence in the neighborhood is plaguing the community.
"You can't go nowhere [without someone asking] what color you got on? It makes no sense. Jazzy was so lovable. She was a big teddy bear. She always had a smile. She was always joking. She was protective of her loved ones, but she didn't bother anybody, and we need this to stop," said Tarra King Parker.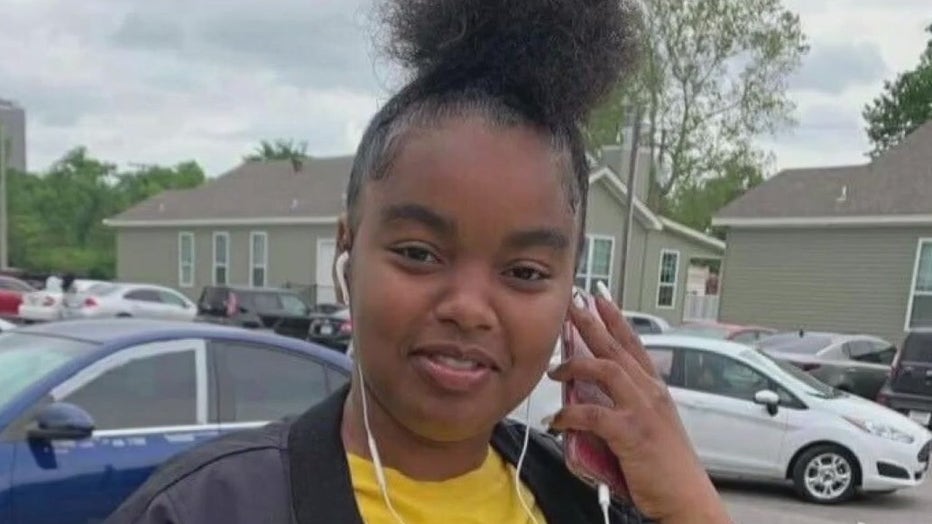 Community activist, Najee Ali, spoke as well with a direct ask LA City Councilmember Marqueece Harris-Dawson.
"Her life was taken by these gang members who are killing innocent people with these guns. That's why it's important that LA Councilmember Marqueece Harri-Dawson has a reward motion brought before Council for her murder. We want to know who killed Jazmin and bring them to justice," said Ali.
Family said Green's father died a year and a half ago from a similar incident as well.
"Theresa has lost so many people. This family has lost so many family members in the last year and a half," said Barbara Green, Green's grandmother.
The family is raising money on GoFundMe for unexpected expenses. They are asking anyone with information to come forward.