Dog fatally shot by LAPD officers in South Los Angeles
LOS ANGELES - A pit bull was fatally shot by police in South Los Angeles Tuesday, officials said. 
Officers with the Los Angeles Police Department responded to the intersection of Vermont Avenue and West 70th Street in South LA's Vermont-Slauson neighborhood around 10:25 a.m. after receiving a radio call about a victim who had been bitten by a dog. 
A short time after officers arrived, the dog was struck by police gunfire. The dog was declared dead at the scene.
Authorities said one person was taken to an area hospital for treatment and no officers were hurt in the shooting.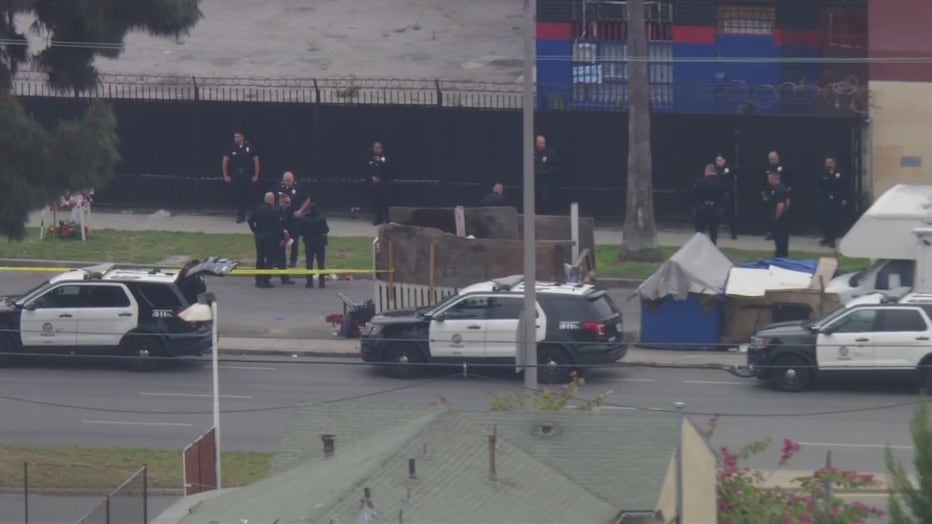 The circumstances leading up to the shooting were under investigation