Dodgers' Miguel Rojas' Lamborghini broken into in downtown Los Angeles
LOS ANGELES - After the Los Angeles Dodgers celebrated their nine-game winning streak, Tuesday night took a turn for the worse for one of the "Boys in Blue."
Following the 6-2 win against the Milwaukee Brewers, Miguel Rojas and his family went to get something to eat. Officials said the 34-year-old shortstop left his Lamborghini in a parking lot at the intersection of West Olympic Boulevard and South Broadway in downtown LA near the restaurant. 
When Rojas and his family returned to the parking lot, they found someone had smashed the luxury vehicle and even removed the side passenger window.
An official with the Los Angeles Police Department said the suspect also stole Rojas' mother-in-law's purse that had her iPhone, credit cards, identification, and other valuable items in it. Investigators estimate a $1,400 loss of her possessions.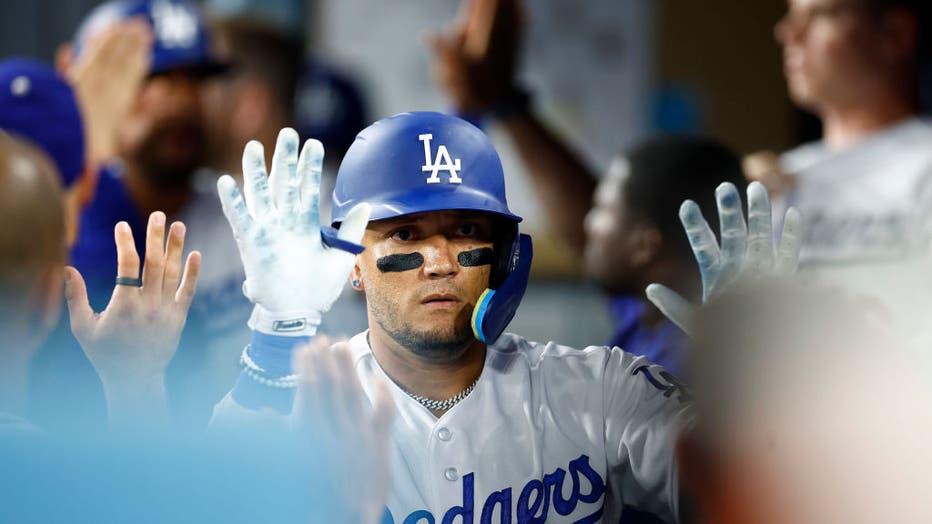 Miguel Rojas #11 of the Los Angeles Dodgers celebrates a run against the Milwaukee Brewers in the fifth inning at Dodger Stadium on August 15, 2023 in Los Angeles, California. (Photo by Ronald Martinez/Getty Images)
While Rojas' vehicle was damaged, the suspect did not take the vehicle.
The suspect left the scene and was nowhere to be found when officers arrived, souring what had been a celebratory evening. 
SUGGESTED: Dodger fan names newborn after Mookie Betts after home run bet
The Dodgers are currently ranked first in the National League West and are nine games ahead of the second-place Giants in the division.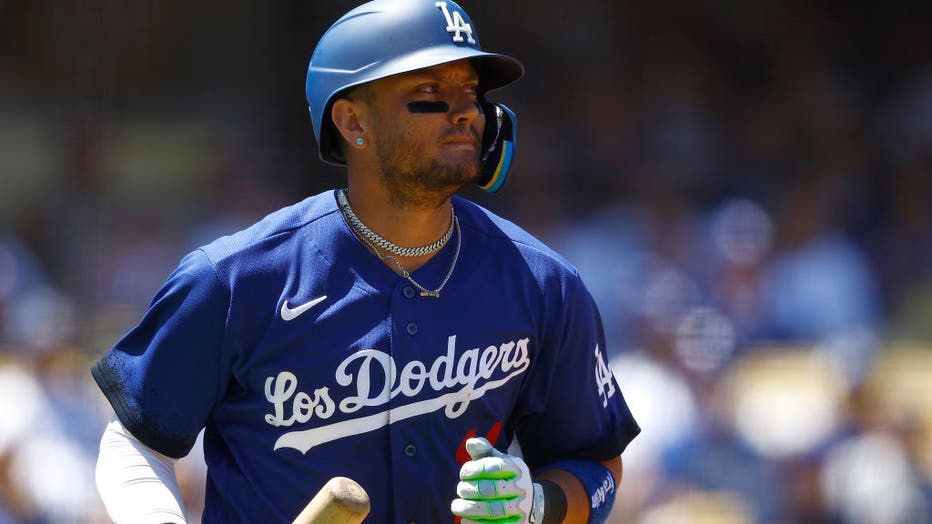 In the city of Los Angeles, the latest data shows burglaries are up by over 13%. In addition, burglaries and thefts of motor vehicles are also up by 6%.
SUGGESTED: 
Rojas was born in Los Teques, Venezuela. He spent his rookie season with the Dodgers and played for the Miami Marlins from 2015-22. The infielder returned to the Dodgers in a trade-in Jan. 2023.