Culture Conversations: Police reform, Black culture and entertainment
LOS ANGELES - This is a crucial moment in our nation's history. Sought-after change is becoming a reality as important conversations about justice and equality are taking place at every level, from inside our own homes, to the streets of America's cities, to the halls of Congress, and even around the world.
Culture Conversations is a brand new FOX 11 Digital program aimed at closely examining the issues that our nation is grappling with at this moment: race, inequality, justice, policing, political strength, and what these issues mean to our future.  We'll also examine how Black culture has shaped America and continues to influence our generation.  Each week host Mimi Brown will interview change-makers, influencers, and celebrities on weekly newsworthy topics.  
Click here to watch FOX 11's Culture Conversation premiere episode. 
In this episode:
Ja'Ron Smith: As one of the highest-ranking African American staffers in The White House, Ja'Ron Smith is the Domestic Policy Advisor to President Donald Trump and the Deputy Director of the Office of American Innovation. Smith plays a key role in developing White House policies aimed at helping African Americans, including legislation to promote more opportunities, criminal justice reform and overseeing financial aid provided to historically Black Colleges and Universities.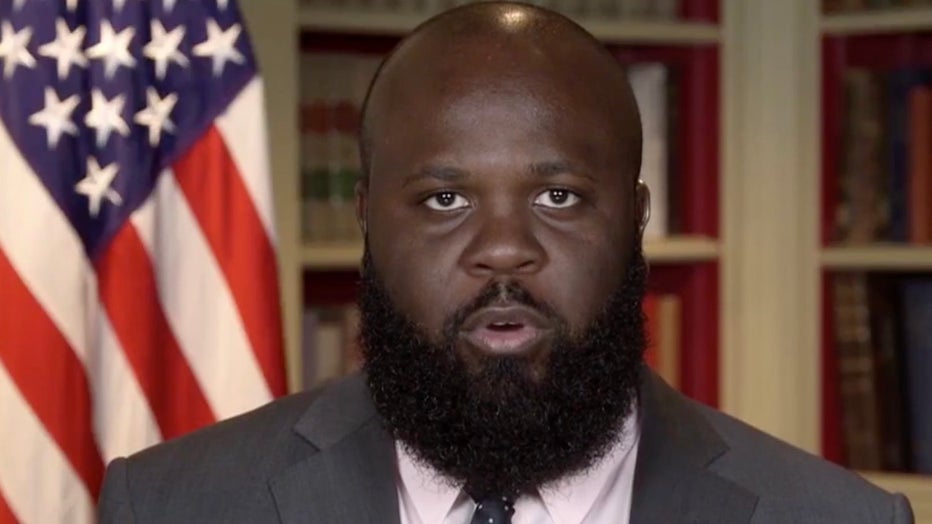 Smith spoke to Culture Conversation host Mimi Brown about the president's recent executive order on police reform and reaffirmed Trump's commitment to Black communities.
Last week, President Trump signed an executive order on policing following numerous deaths of African Americans at the hands of police including Breonna Taylor, George Floyd and Rayshard Brooks. 
RELATED: Trump signs order on police reform, doesn't mention racism
"I think that was a good turning point for a lot of the things that have happened. We signed an executive order and before signing, he met with many of the families who are affected by some of the interactions with police and then after the executive order he had the support of many of the law enforcement officers. It was a good opportunity to unite the country with those affected and those who want change. The executive order would allow us to create a joint partnership with HHS (U.S. Department of Health and Human Services) and DOJ (U.S. Department of Justice) for co-responders. Co-responders would join officers as they report to an incident dealing with mental health or drug abuse or any sort of substance abuse problem as well as the homeless. We found directly from the families many of the cases involved a loved one that had some mental health issues, so having a co-responder or social worker would be helpful with de-escalating the situations," he told Culture Conversation host Mimi Brown. You can follow him on Instagram and Twitter.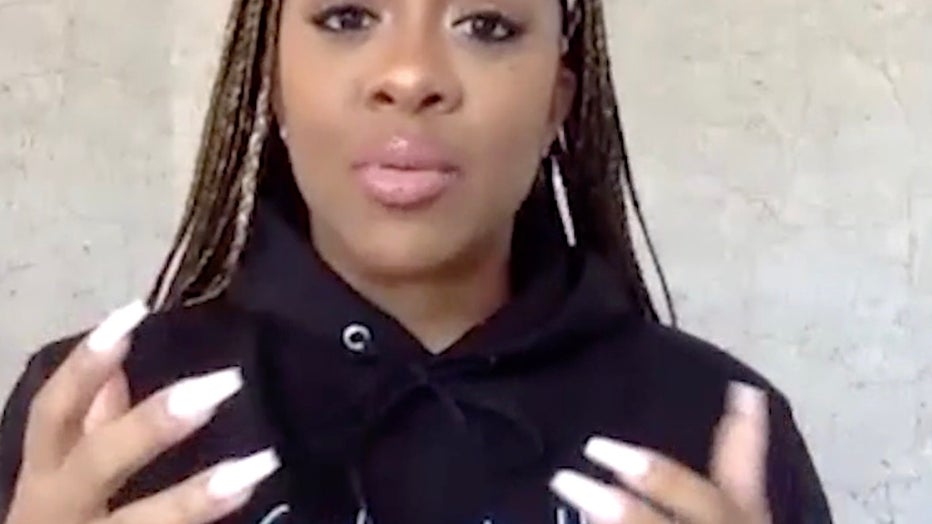 Miss Diddy: Miss Diddy is the CEO and Founder of marketing powerhouse The Brand Group. The Compton native is a highly sought-after brand partner and marketing strategist. Her talent for building relationships has helped her strike deals with major brands such as Lincoln, American Airlines and the National Basketball Players Association. Her clients read like the who's who in Black entertainment from Kevin Hart to the late and legendary Nipsey Hussle.
During this week's Culture Conversations, Miss Diddy spoke to host Mimi Brown about what it takes to be a successful entrepreneur and how you have to push for more than a seat at the table in a world that often overlooks you.
"I'm doing this class called 'The Secrets of Successful Entrepreneurs.' And what I learned is I'm really blessed to sit at these amazing tables with these amazing people…these people that we look up to…having dinner with Russell Simmons or Mona Scott Young…these people that people would go to get information from and I'm able to do that. So, I wanted to bring some of my favorite entrepreneurs to the table and to people and introduce their secrets because there are secrets. There are things that work in my business that people don't know and there are things that other entrepreneurs do that people don't know. I think it's important to share that information," she said. Follow Miss Diddy on Twitter and Instagram. 
Cori Murray: Cori Murray joined the staff of Essence in 1999 as an assistant health editor. More than two decades later, she serves as the magazine's Entertainment Director. 
EssenceFest is the world's largest festival to celebrate Black culture. Each year, more than 600,000 people travel to New Orleans for the annual weekend event.
EssenceFest started in 1994 to celebrate the 25th anniversary of Essence Magazine, but when 142,000 people showed up, it became a yearly tradition. 
Due to the coronavirus pandemic, the Essence Festival will go digital for the first time this year.
In the wake of the social justice movement, event organizers shifted the lineup and conferences it will offer.
"Having empowerment speeches at Essence festivals has always been a priority. We constantly talked to Black mothers who have lost their children, we've constantly had people who are supporters and political activists for the Black Lives Matter movement like a Patrisse Cullors, like Rev. Al Sharpton, so we have to invite all those people back because as you can see, it is now paramount that we continue this conversation and really look at the next steps in moving the Black Lives Matter forward so you can definitely be ensured that we're going to have those conversations during the virtual festival," Murray said. You can follow her on Instagram and Twitter. 
Culture Conversations is hosted by FOX 11's Mimi Brown, and you can follow her on Instagram and Twitter.