Compton residents glad to see change as city improves pothole problem
COMPTON, Calif. - Nine months ago we told you that Compton residents were fed up with potholes that plagued roads in their city. The city has some new leadership...and on Friday they launched a major road repair project.
It's a welcoming sight for residents living in Compton. Crews are working to fix those massive potholes throughout the city. The cost for repairs was recently approved by the city council. A total of $3.5 million have been allocated for road repairs in just 6 months and additional money has been approved for other city improvements.
"Promises made, promises kept," says Mayor Aja Brown who has been working closely with the council to revitalize Compton.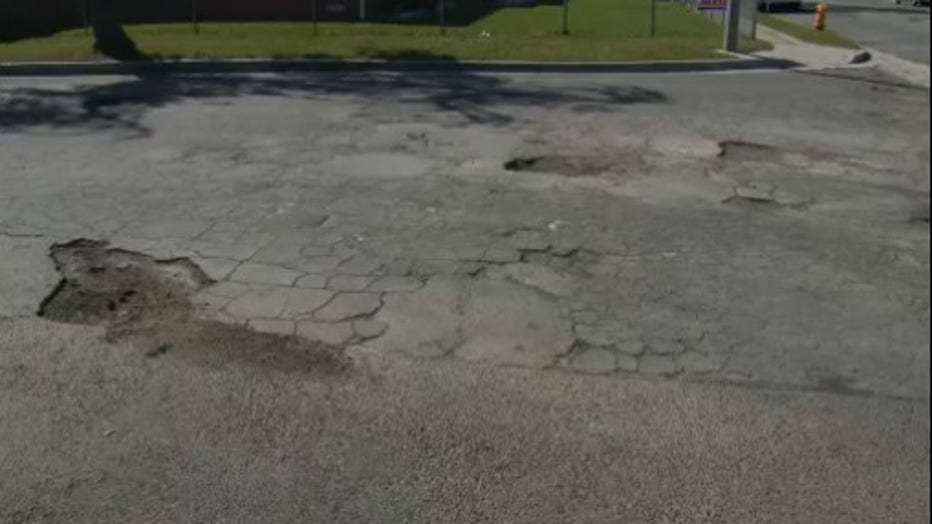 Related:
• In Depth: Controversy in Compton
• Compton City Council cancels weekly meeting, again, as the 'Crisis in Compton' continues
• Crisis in Compton: Is the City Council shutting down good ideas... just to settle political scores?• Compton residents fed up with massive potholes throughout the city
 
"We were coming up on a street system that hadn't been invested in about 30 years. This neighborhood hadn't seen any street repairs in over 30 years," she stated. 
It was a year ago, when Fox11 News first exposed the in-fighting within the Compton City Council — fighting that delayed street repairs and left residents disengaged. 
Back in 2019, resident Arthur Macias said, "The City is just falling apart right before our eyes." 
Shortly after, residents voted for change and since then, Compton has seen major improvements. 
"The big change is unity, that is the big change. When you work together, you provide the services that they (residents) deserve," said Councilwoman Michelle Chambers.