Celine Dion fans stunned after singer is left off of Rolling Stone's '200 Greatest Singers' list
Rolling Stone released its updated list of the 200 greatest singers of all time, with readers quickly noticing a blatant gap in the list – Celine Dion.
"These are the vocalists that have shaped history and defined our lives – from smooth operators to raw shouters, from gospel to punk, from Sinatra to Selena to SZA," Rolling Stone editors wrote in the piece published Sunday.
The list included Billie Eilish at No. 198, Taylor Swift at No. 102, and Bruce Springsteen at No. 77 among others. However, fans were quick to notice the Canadian singer failed to make it onto the list. 
"Like how the actual f is she NOT in the list!!? Like what were they smoking when making this list! This is an insult to music!" one Twitter user wrote.
"Anyone who fails to not only mention Celine Dion, but not include her in Top 5 of greatest singers, has no business writing for a music organization. This list is full of disrespect to artists who can actually sing," another wrote.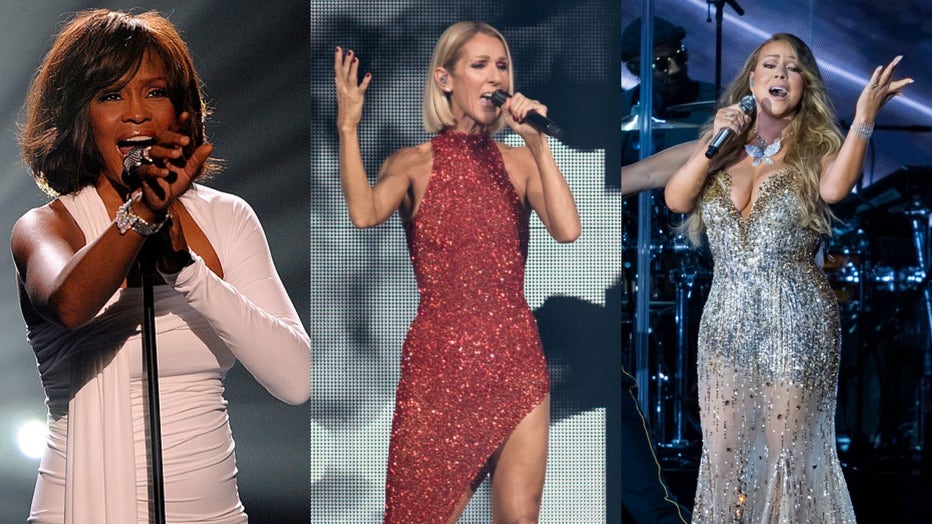 Other users snubbed various artists on the list when calling out the magazine: "Celine Dion was not included on Rolling Stone's list of the greatest singers of all time. Taylor Swift was."
Rolling Stone explained they used "an elaborate voting process" for their last list, which was published in 2008, writing that it skewed heavily toward "classic rock and singers from the Sixties and Seventies." The magazine's latest list was assembled by Rolling Stone staff and contributors who looked toward the last 100 years of pop music to nail down the final results.
"Before you start scrolling (and commenting), keep in mind that this is the Greatest Singers list, not the Greatest Voices List. Talent is impressive; genius is transcendent," the magazine wrote. 
Dion has yet to react to the list, with the star most recently sharing a compilation of her performing "My Heart Will Go On" over the years. 
The 54-year-old singer shared her Stiff Person Syndrome (SPS) diagnosis via Instagram early last month, explaining the neurological disorder "affects something like one in a million people."
"As you know, I've always been an open book. And I wasn't ready to say anything before – but I'm ready now," Dion said in the post. "I've been dealing with problems with my health for a long time. And it's been really difficult for me to face these challenges and talk about everything that I've been going through."
Dion shared her diagnosis in two videos – one in English and another in French – in which she detailed her mobility issues as well as the postponement of the European leg of her tour as she focuses on her health. "