Car crashes through front of Studio City sushi restaurant
LOS ANGELES - A vehicle crashed into a commercial building and came to a stop inside a sushi restaurant in Studio City Monday, but no injuries were reported.
The Los Angeles Fire Department responded at 1:35 p.m. to the restaurant in the 11800 block of Ventura Boulevard, according to Nicholas Prange with the LAFD.
Fire crews found the vehicle inside the structure and conducted a search for possibly injured people, but none were found.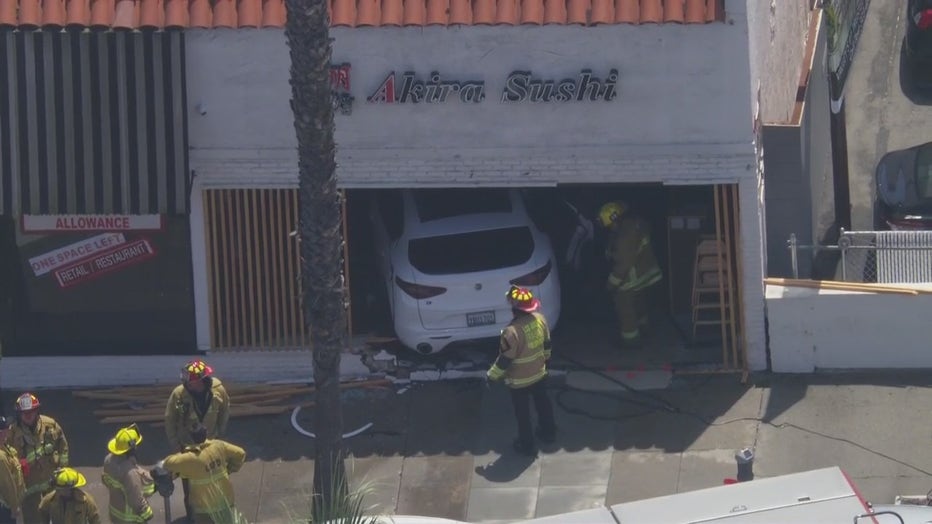 SUGGESTED: 405 Freeway in Sepulveda Pass reopens following fatal crash investigation
LAFD Urban Search and Rescue specialists were assisting with the removal of the vehicle from the building, Prange said.
The structural integrity of the building was being assessed by building and safety officials.
It was unclear what caused the crash.