Assemblyman Bill Brough disciplined for sexual harassment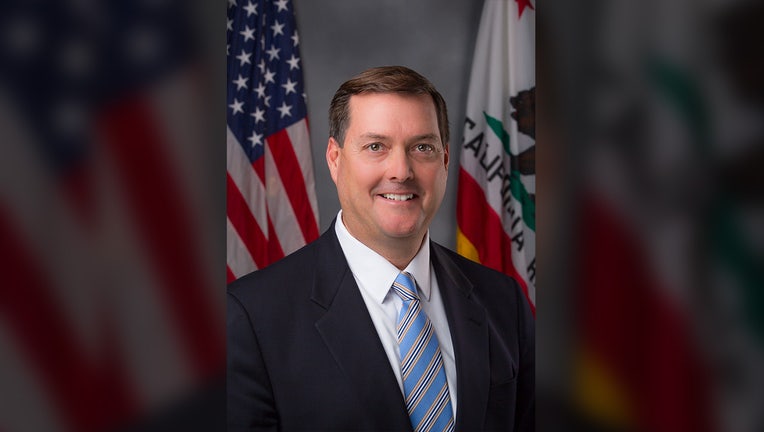 article
SAN JUAN CAPISTRANO, Calif. - Assemblyman Bill Brough, R-San Juan Capistrano, was found on Wednesday to have violated workplace conduct rules for harassing two women who worked for him, prompting Assembly Speaker Anthony Rendon to strip him of his committee assignments and order him to undergo sexual harassment training.
Brough continued to deny the allegations, which he said were politically motivated, and said he would pursue whatever legal options he has available to him. The Legislature will determine any further punishment later.
Brough was investigated by the Workplace Conduct Unit within the Office of Legislative Counsel after two aides accused him of "inappropriate conduct of a sexual nature," according to a letter to Brough on Wednesday from Rendon. In one of the complaints he was accused of "impliedly" offering "political favors in exchange for sexual activity."
The investigative panel found that on "two occasions you engaged in inappropriate conduct towards" one of the accusers, Rendon wrote, adding that "once verbally and on the second occasion both verbally and physically by placing your hand on the small of (the accuser's) back."
The investigators also "found that on one of these two occasions you insinuated that you would provide political help to (the accuser) if (they) went to your apartment with you," Rendon wrote.
In a letter to one of the accusers, who were not identified, Rendon said the panel found that Brough "spoke to you inappropriately, making you feel uncomfortable and insinuated that he would provide you political help if you went back to his apartment with him."
In a letter to the other accuser, Rendon wrote that Brough "invited you to come out and party with him, he placed his hand on the small of your back, and he told you that he did not live far away from the bar the two of you were at and that you should hang out with him, saying, `Come on, you  know you need to party."'
The allegations mirrored accusations from Orange County Supervisor Lisa Bartlett, Jennifer Rodriguez and Heather Baez, which surfaced last year.
Rodriguez and Baez were working as legislative staffers in Sacramento when they accused Brough of harassment. It was not clear if they were the accusers in the Workplace Conduct Unit investigation.
Last June, Bartlett spoke out against an endorsement of Brough during a meeting of the Republican Central Committee in Costa Mesa. She alleged that while the two served on the Dana Point City Council in March 2011, Brough made an unwanted pass on her after a council meeting. Bartlett accused him of clutching her from behind and putting an arm around her shoulder while inviting her out for a drink.
Brough issued a statement Wednesday denying the allegations.
"I was notified today that the Assembly Workplace Conduct Unit (WCU) determined that I violated the Legislature's policy on appropriate workplace conduct. I disagree with the findings and the politically motivated process," he said. "I do not believe the WCU did a complete and fair investigation; they completely dismissed many of the collaborated, factual elements. The process also has many flaws that are designed to ensure basic safeguards of due process, such as not placing witnesses under oath, and not allowing me to question the allegations presented by my accusers. Interestingly, somehow, people within Orange County political circles already knew the pending decision before it was even released to me. It is unfortunate that this has become a very politically driven, weaponized process, which will have negative ramifications for not only those that are falsely accused, but for those with legitimate claims as well as.
"This political process began from a former, disgruntled staffer and brought up instances that had been previously found unsubstantiated. They used taxpayer dollars on investigations to remove me from office. This began with my toll road legislation AB 1273. However, since then, the toll road stopped planning the $1 billion, unnecessary extension, which was the purpose of the legislation, and the CEO was removed. I categorically deny harassing or offering political favors to anyone. I will take the recommended training. I also want to apologize to my family, friends and supporters for putting them through this unfair process. We are looking at legal options."
Assemblywoman Marie Waldron, the Republican leader of the Assembly, said "the process seems to have worked as it was designed to allow all parties to come forward in a safe environment. The behavior outlined in the investigation cannot be tolerated. Mr. Brough has been removed from his positions on Assembly committees and I am working with the speaker on next steps."
Brough failed to make the runoff in this year's primary to qualify for the November general election.