Alleged sex assault victims of former UCLA gynecologist ask UC Board of Regents to conduct investigation
LOS ANGELES - Women who reported they were sexually abused by a UCLA gynecologist will try to convince the UC Board of Regents on Wednesday to conduct an independent investigation.
The former patients of former UCLA gynecologist Dr. James Heaps are hoping to find out what the university knew in regards to claims made accusing the doctor of sexually abusing patients.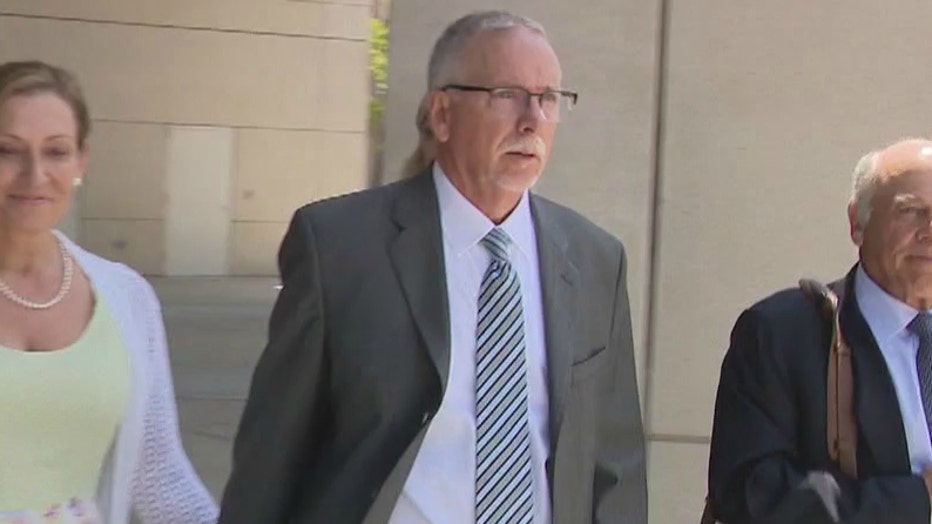 Heaps was criminally charged in June with two counts of sexual battery by fraud and one count of sexual exploitation of a patient. However, he denies any wrongdoing and has pleaded not guilty.
"Since Heaps was charged, by the University's own admission, more than 144 women have come forward with complaints. According to published reports, complaints about Heaps go back to 2014, yet he was allowed to continue seeing patients at UCLA," a press release sent on behalf of the former patients said.
"We remain deeply sorry for the pain that patients have experienced.   An independent review examining UCLA's response to sexual misconduct in clinical settings was begun in March. The review is intended to assess whether UCLA policies and procedures to prevent, identify and address sexual misconduct are consistent with best practices and reflect the high standard of patient care UCLA expects for its patients. Based on the findings of the review, UCLA will identify and implement necessary changes across all clinical sites. The process will be guided by the principles of transparency, accountability, fairness and devotion to our patients.  The review, which is ongoing, is led by a committee that includes Chancellor Gene Block; Joanne Corday Kozberg, a former UC Regent who served as secretary of state and consumer services for Governor Pete Wilson; Hon. Carlos Moreno, a former California Supreme Court Justice; and Lori Pelliccioni, a former UC Regent and former assistant U.S. attorney with 25 years of experience in the health care industry. "
UCLA star gymnast Jeanette Antolin and other former patients will gather outside of meeting Wednesday morning to take a stand in front of board members urging them to conduct this independent investigation.
A lawsuit alleges that UCLA had multiple warnings about the doctor's behavior before it was arrested in June. 
One accuser said she went to visit Dr. Heaps soon after giving birth and that he touched her in a sexual manner, groped her breasts and butt and then made inappropriate comments.
Heapsa retired in 2018 when the university declined to renew his contract.
FOX 11's Sandra Endo contributed to this report.