91 Freeway closure in effect in the IE this weekend
CORONA, Calif. - Yet another major freeway closure will go into effect in the Inland Empire this weekend.
A section of the 91 Freeway will be completely closed through Corona, which marks the fifth closure in the area since September.
From 10 p.m. Friday, Jan. 27 to 5 a.m. Monday, Jan.30, all lanes on the westbound side of the 91 Freeway will close from the 15 Freeway interchange to Lincoln Avenue.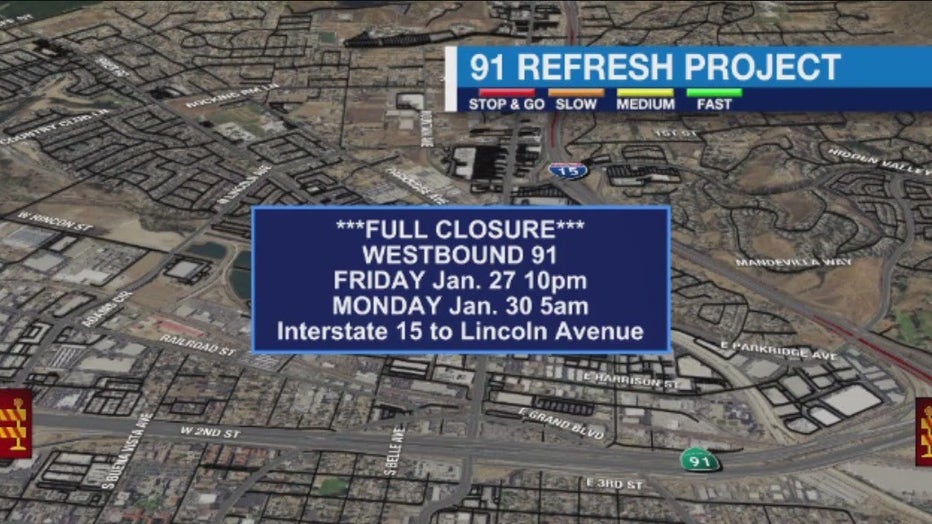 Transportation officials said the current closure is required for the ongoing construction connected to the nearly $13 million "91 Refresh Project," which includes resurfacing lanes, modifying retaining walls, and repairing concrete barriers on both sides of the freeway.
'We know it's really inconvenient for drivers, but safety is our number one priority," said Aaron Hake, the Executive Director of the Riverside County Transportation Commission. "We have some great crews out there. We hope this is the last closure on the 91 Freeway for a while."
Hake added once the project is complete, drivers will notice fresh pavement to fix the uneven lanes.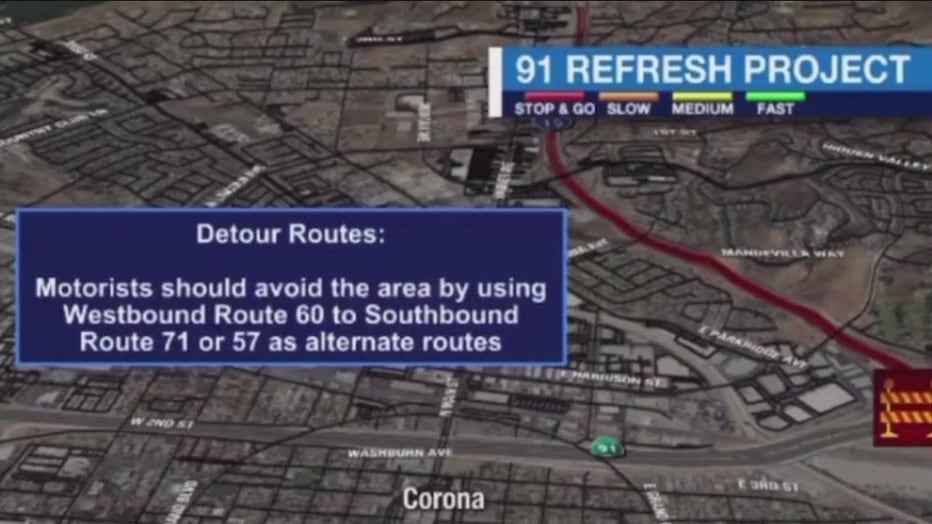 Authorities said motorists can avoid the area by using the westbound 60 Freeway to the southbound 71 Highway or 57 Freeway as an alternative.