'Suspicious' fires along 5 freeway prompt investigation
LOS ANGELES - A series of "suspicious" vegetation fires in the Lincoln Heights area Wednesday prompted authorities to close some freeway lanes and ramps while firefighters battled the flames.
Authorities began receiving reports of the small fires just before 11 a.m. east of the interchange of the 5 Freeway and the Arroyo Seco Parkway, according to the Los Angles Fire Department.
"In an effort to most quickly contain and extinguish the fires before they can cause infra/structure damage, the LAFD has asked the CHP to close multiple lanes on the north and southbound Golden State (5) Freeway and on the Arroyo Seco Parkway (SR110) near the I-5/SR110 Freeway interchange for an unknown duration," the LAFD reported.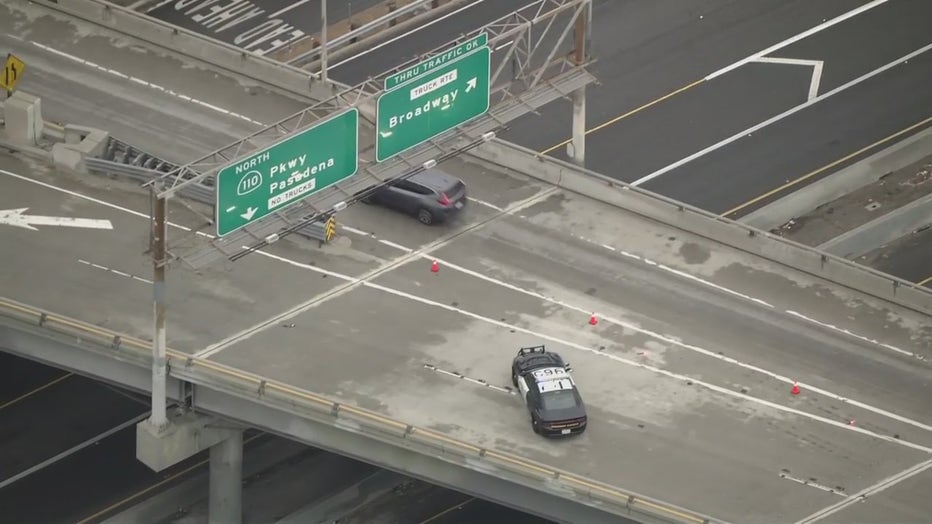 5 freeway closes temporarily after series of fires reported in the area (SkyFOX).
"This series of fires is considered suspicious and under active LAFD investigation as a possible criminal act," the department added.
SUGGESTED:
The California Highway Patrol closed some freeway lanes Wednesday afternoon, as well as the transition roads from the northbound and southbound 5 Freeway to northbound SR110, along with the Avenue 26 on-ramp to northbound SR110.
According to a CHP spokesman, all lanes and roadways in the area were back open by about 3:30 p.m.
No arrests were immediately reported.
Earlier Wednesday, authorities announced the arrest of a man suspected of setting about a dozen "vegetation and debris fires" in the Boyle Heights and Chinatown areas.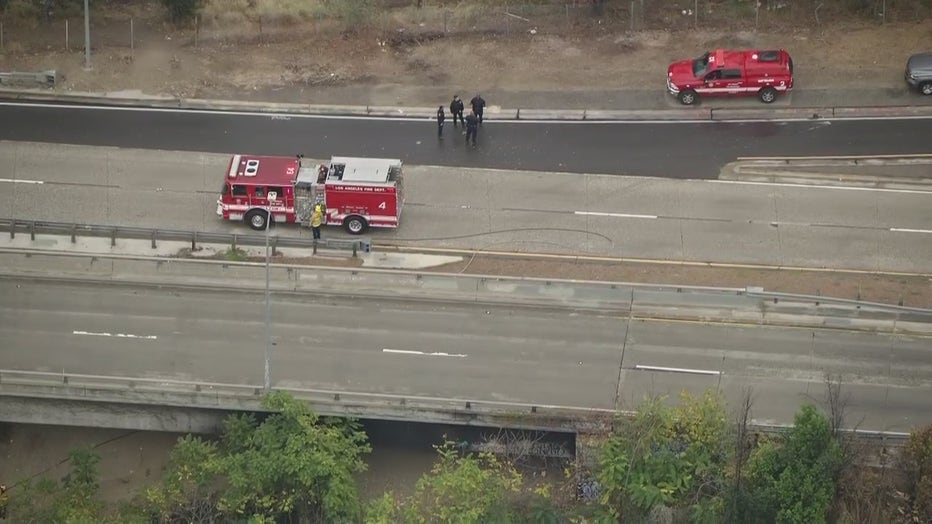 5 freeway closes temporarily after series of fires reported in the area (SkyFOX).
"Between 7 a.m. and 8 a.m. this morning, the Los Angeles City Fire Department responded to and quickly extinguished approximately 12 intentionally set vegetation and debris fires in the Boyle Heights and Chinatown area," the LAFD's Brian Humphrey said.
Those fires were reported in various areas, including between the 1300 and 2000 blocks of Cesar Chavez Avenue. No injuries or structural damage was reported.