El Niño is making a comeback; What does that mean for hurricane season?
A changing pattern in the Pacific Ocean could cut the number of Atlantic hurricanes in 2023.
RELATED: La Niña ends, El Niño to begin: What does this mean for drought, hurricane season?
It may be difficult to appreciate, but weather and ocean patterns that are on the other side of the world from each other can be closely related. In the case of the Pacific Ocean El Niño and La Niña status, the number of hurricanes that threaten the US and even the Gulf Coast can see a big impact. 
More storms during La Niñas and fewer during El Niños. 
First, what exactly is an El Niño or a La Niña? Both are related to a larger pattern, a sort of see-saw known as ENSO or El Niño/Southern Oscillation. This is a periodic back-and-forth of pressure patterns across the equatorial region of the Pacific Ocean that can take a few years to affect winds and result in shifting the direction of the water. A wind shift from the west carries warmer water toward South America, while an east-blowing wind pulls water away from South America and causes colder water to rise from beneath the surface of the Ocean.
MORE: Transition into El Nino could lead to record heat around globe
This image from NASA shows the very warm water (shown in bright white) that caused one of the strongest El Niños on record in 1997-1998. There were only 9 named storms that year in the Atlantic and just 3 hurricanes.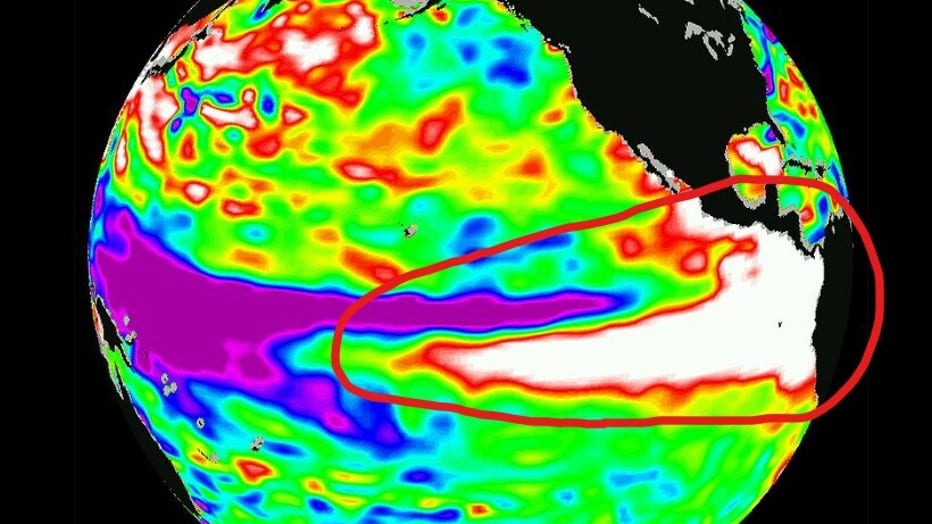 We have been in a very long-lived La Niña pattern – a very unusual three-year period of cooler water over the equator in the Pacific Ocean. This cooler water acts to weaken the jet stream which, on average, results in less "wind shear" over the Caribbean and Atlantic Ocean. Less wind shear tends to allow more hurricanes to form and more major hurricanes to form. The opposite effect is typical for an El Niño setup. Warmer water in the Pacific intensifies the jet stream and leads to more wind shear. As a result, on average we see fewer hurricanes and roughly half the number of major hurricanes.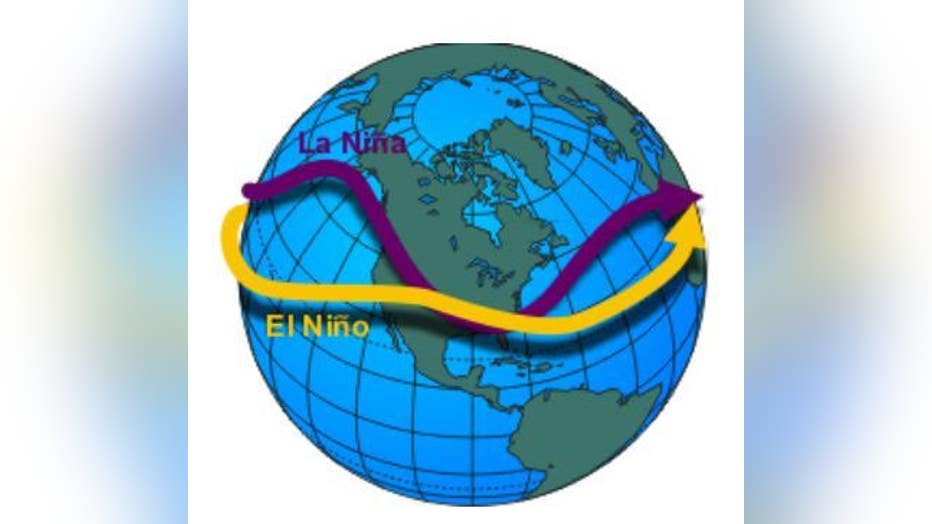 So, given the growing El Niño taking place right now, the total number of storms may be reduced this season. 
The first forecast from Colorado State University's Dr. Phil Klotzbach calls for 13 named storms compared to the average of 14.4 storms.
MORE: Colorado State University hurricane forecast: 2023 outlook released
Now, it is very important for all of us to remember that Texas has been hit by very serious hurricanes during very "slow" hurricane seasons. The prime example is Hurricane Alicia in late August 1983.
Alicia was the first storm that year and didn't form until nearly three months into that year's hurricane season. Despite that fact, Alicia became a category three hurricane and lashed the Houston-Galveston area with 120 mph winds. 
After Alicia rocked our area, only three more named systems formed making 1983 an extremely inactive hurricane season, but one in which extreme damage was inflicted in Texas.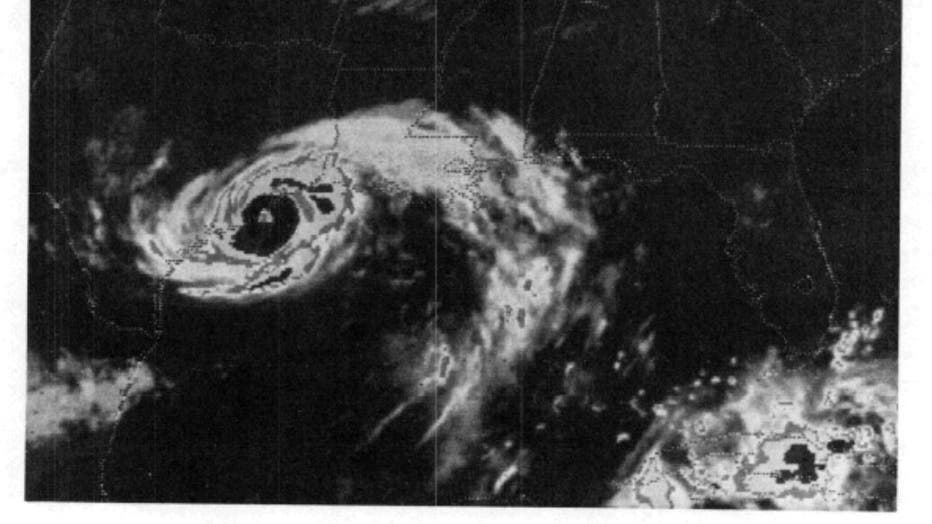 So, whether El Niño holds the number of storms below average this year or not, we all need to be prepared as always for whatever Mother Nature throws at us. 
DOWNLOAD THE FOX 26 HOUSTON APP BY CLICKING HERE
Keep up with all the developments at our tropical page www.fox26houston.com/tropics for satellite images, model forecasts, your hurricane preparedness quick list, and information about evacuation zones.