The Issue Is: Pete Buttigieg
Mayor Pete Buttigieg is the fastest rising star in the Democratic presidential race. He's looking to make history as the first President who is a millennial, gay man, Afghanistan veteran.
Listen to "The Issue Is" podcast wherever you get your podcasts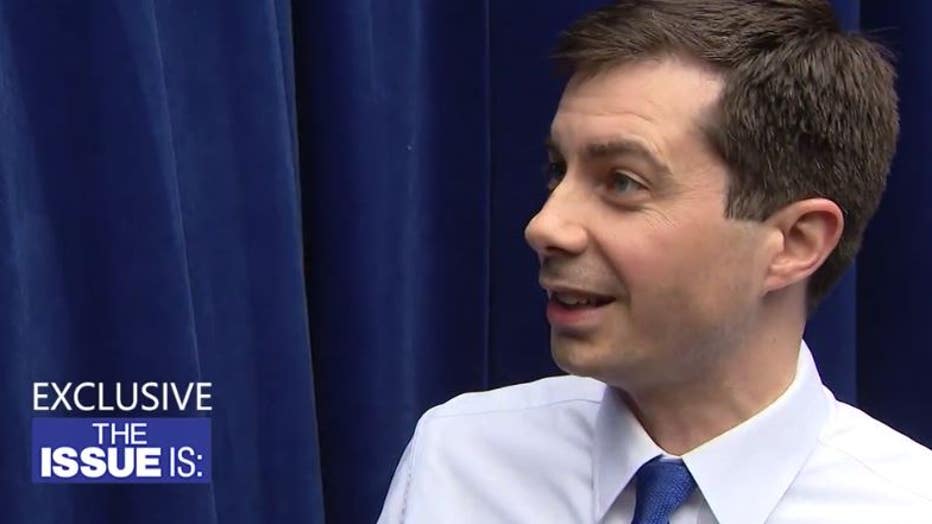 We spoke at the Abbey in West Hollywood for a one-on-one, exclusive interview. Among the topics: his vision, toughness, facing off against Joe Biden, President Trump, gay rights, and Game of Thrones.
Then, we break down the 2020 race with Brian Goldsmith, Susan Shelley and Christopher Titus. We discuss Mayor Pete, Vice President Biden, Sen. Kamala Harris, Sen. Elizabeth Warren and more. Plus, we talk about Gov. Gavin Newsom's budget and the possibility of more tax increases in California.
And, a special shout out for Mother's Day weekend.
"The Issue Is: with Elex Michaelson" airs Fridays at 10:30 pm on FOX 11 Los Angeles & Saturdays at 6:30 am on KTVU FOX 2 in the Bay Area.