Olympic & Bundy: Kobe Bryant: Voices of the people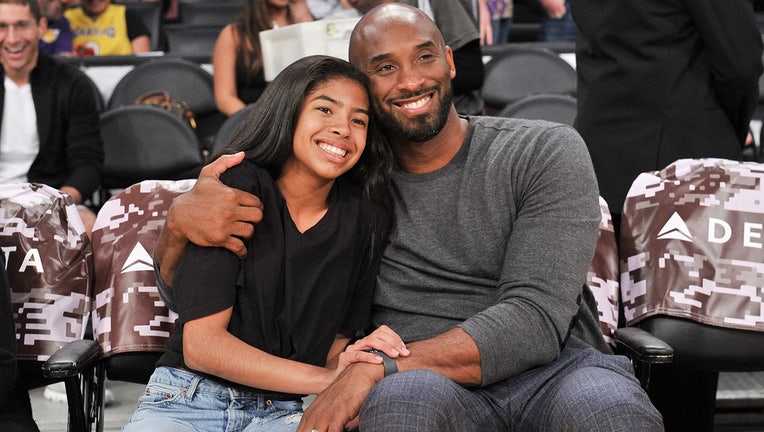 article
LOS ANGELES - 1. Kobe Bryant's legacy and inspiration through the eyes of a Long Beach youth basketball team - LISTEN
Kobe Bryant's legacy and inspiration through the eyes of a Long Beach youth basketball team, AEF Pro Camp. Coach Will says he was so torn when news hit of the death of Kobe Bryant that he walked out of work and just went home. Coach Will didn't know Kobe but did teach by the Mamba Mentality.
Opening music: "Kobe Bryant" by Yung Muusik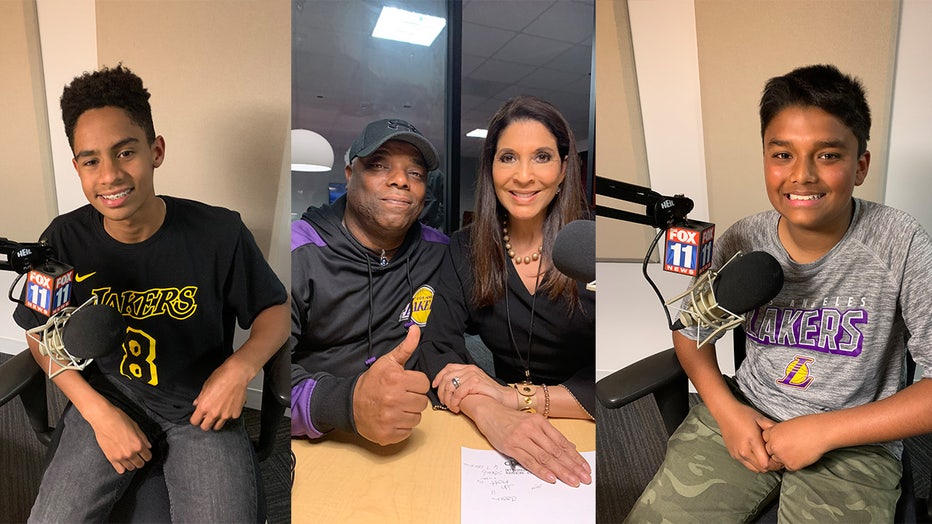 AEF Pro Camp Long Beach Youth Basketball team on Olympic & Bundy Podcast with Christine Devine. (Christine Devine / FOX 11)
-------------------------
2. Fan honors Kobe Bryant through song - LISTEN
"You'll be missed, King and Princess..." It's a line in a song by recording artist Yung Muusik in honor of Kobe Bryant and his daughter Gigi. As fans grieve the loss of the late Laker great and all eight on board a chopper that crashed Sunday, artists are sharing their grief through the arts.
Yung Muusik, who is still building his music career, was attending the Grammys when he got the news of the crash. He is one voice in a series of Angelinos reflecting on this tragic loss.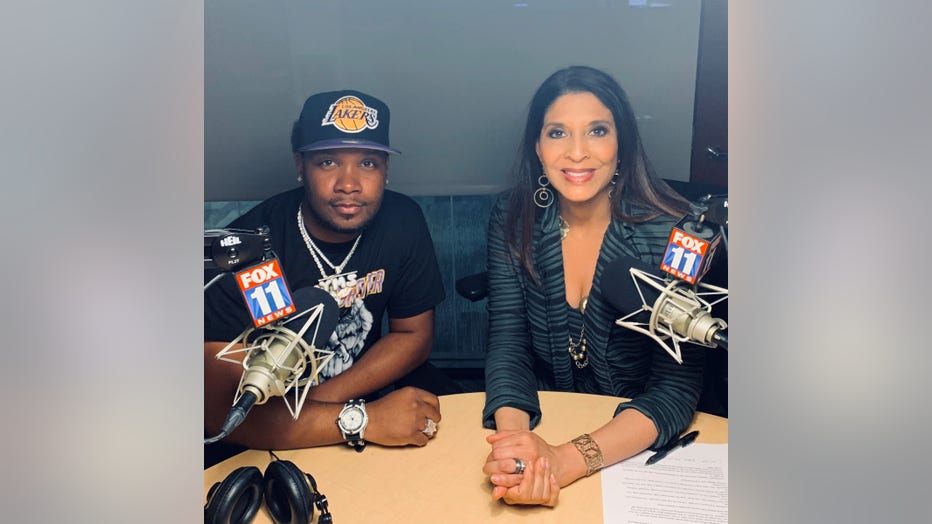 Yung Muusik and Christine Devine in the studio of the Olympic & Bundy podcast
-------------------------
3. Reflections: remembering Kobe Bryant and a loving message for Vanessa - LISTEN
Fans share their feelings after Sunday's helicopter crash the killed nine. Make-up artist Sylvia Santana lost her father in an accident when she 17 years old.
She has a special message for Vanessa Bryant.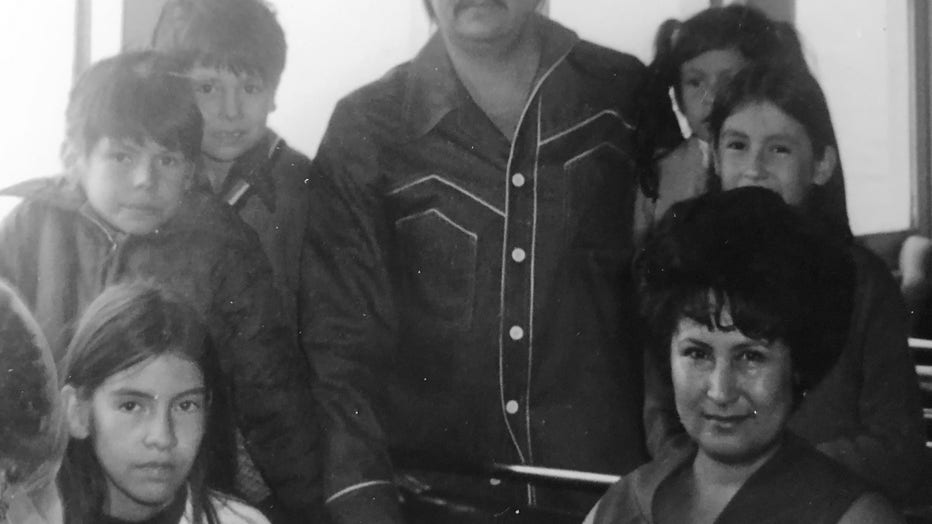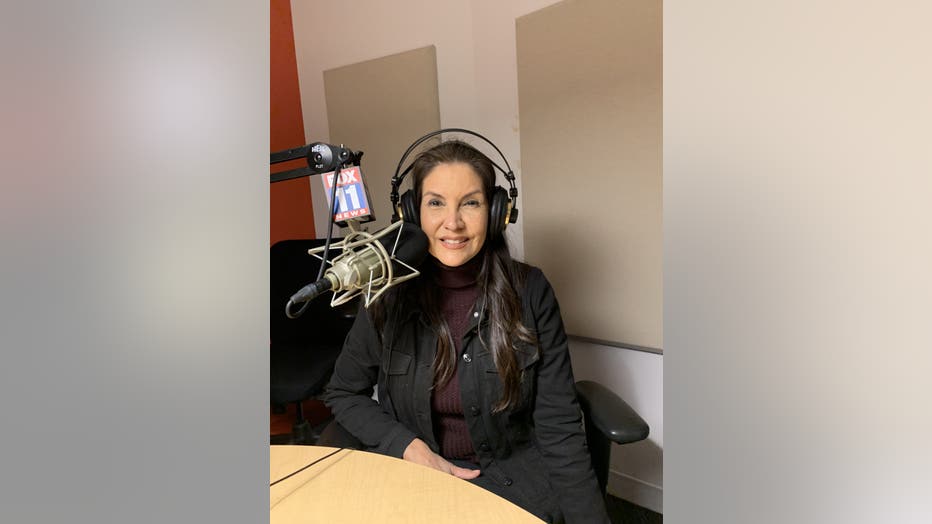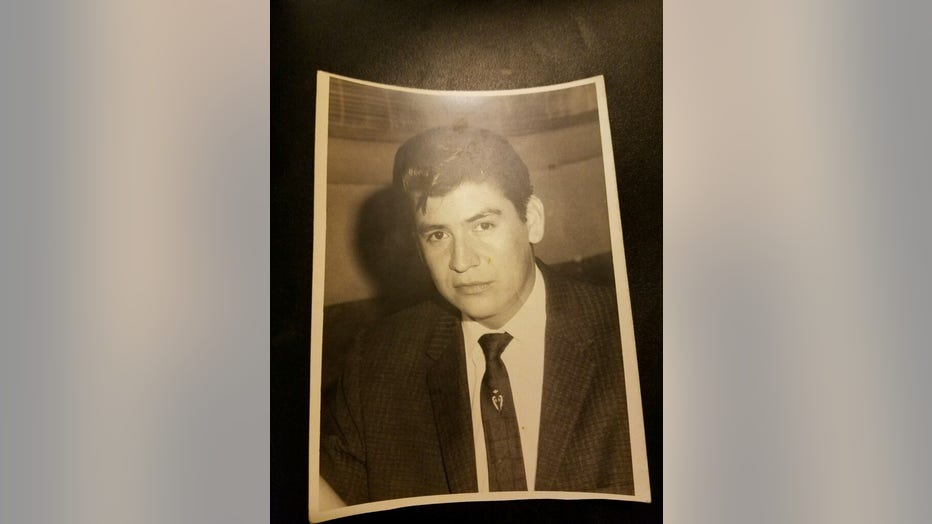 STAY CONNECTED
Christine on Facebook: https://www.facebook.com/ChristineDevineTVNewsAnchor
Christine on Twitter: https://twitter.com/DevineNews
Olympic & Bundy Facebook: https://www.facebook.com/olympicandbundy
Olympic & Bundy Twitter: https://twitter.com/OlympicAndBundy
Olympic & Bundy Instagram: https://www.instagram.com/olympicandbundy