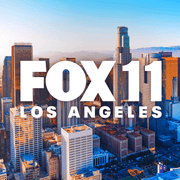 Rachel Hallett
Digital Content Creator
Rachel holds a Master's degree in Journalism from the University of Southern California, where she was awarded the Annenberg Fellow scholarship. During her time at USC, she was competitively hired as both an editor for Annenberg Media's digital site and as a news anchor for Annenberg TV News. One of her highlights was covering Rick Caruso's watch party live from The Grove during the 2022 midterm elections.
Rachel spent some time working in public relations before pivoting to journalism. It was during this time that she developed an interest and affinity for social media. She looks forward to joining the front lines of a new era in reporting; one that integrates her passion for journalism with her interest in social media.
While she considers herself a multimedia journalist, reporter and creator, her first love is writing. The Bay Area native made her home in Los Angeles several years ago and loves reporting on the issues that affect her city and community. She specializes in covering culture, health, investigations and local politics.
Rachel originally started her undergraduate studies as a Theater major, before switching to Mass Communications & Media Studies, but still very much considers herself a thespian. She also spent some time working as a runway model.
The latest from Rachel Hallett